Using FOMO marketing to drive more conversions from your Shopify text marketing campaigns.
If we have to list the benefits of online shopping, it can be an endless loop. But what makes it truly stand out is the power of options that we get as a consumer. A few years back, a typical online shopper had the choice to make a purchase from a few brands.
Now though, they have the choice to buy anything from at least 10 brands owing to every business going online. From groceries, electronics to furniture, health supplements or fashion and apparel, they have a plethora of options at their fingertips.
From luxury brands to small-scale businesses, everyone is putting their best foot forward to capture the attention of the same audience. Each one presenting online shoppers with deals and discounts that are hard to say no to.
While shopping online, you're continually subscribing to new brands to receive your one-time discount coupon. But how many times do you really use it?
Rarely.
The reason being that you 'know' that even if you don't make the purchase right away and the product you liked goes out of stock, there's always another store to buy from.
As a business, you just lost an opportunity to make a sale. This is where FOMO marketing comes in.
What is FOMO marketing?
If you haven't heard of it already, then FOMO refers to The Fear of Missing Out. According to research, 7 in 10 millennials experience FOMO. Sure, the millennials have grown up with this culture.
And, according to this data, 56% of those using social media, tend to experience FOMO, owing to content shared by their friends, family and the influencers they look up to. They don't want to miss out on trends and they certainly don't want to be the last ones to make a hot-selling product purchase.
But as a brand, you can't be pushy. All you can do is make sure that you let them feel this fear before choosing to make a purchase 'later'.
For example, instead of giving your customers a discount code with unlimited validity, put a time limit on it. Say the discount code is available for 24 hours or 48 hours. It nudges them to make a decision NOW.
Sense of FOMO can be created in any marketing communication. E-mail, messengers, web push, social media, etc. But in this article, we are particularly talking about using the strategy in your SMS marketing campaigns.
How to use FOMO marketing in Shopify text marketing?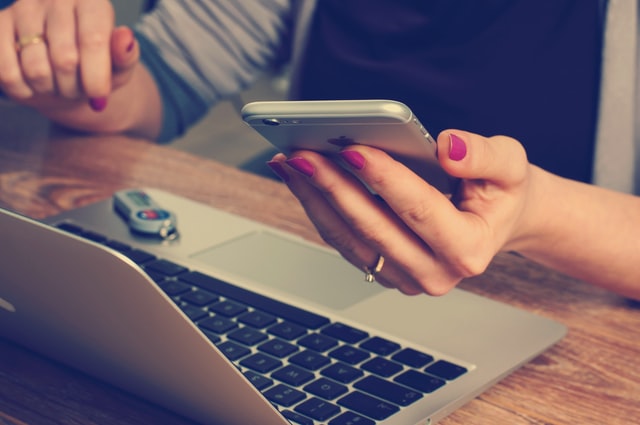 1. Set a timeline or give them a deadline
This is the point we discussed above. Nothing cranks up the people like an impending deadline. And, as the deadline draws close, it pushes them to make a decision faster. You can use the same psychology to get your SMS subscribers to convert.
For Example: Save Big!! Make the most of the long weekend to get up to 80% off on many products. The offer ends on Sunday. <shop link>
2. Showcase something in high-demand
If three people in our friend circle make a purchase, we start thinking about whether we need the product as well or not. It's just influence that gets us to make a few purchases. You can use this psychology in your SMS marketing campaigns as well when promoting certain collections or seasonal trends.
For Example: Dear <Customer Name>, Shop the latest hot-selling summer collection today. Buy 1, Get 2 Free. The offer ends at midnight. <Shop Link>
3. Give them social proof
Say a customer has looked into your website and shown interest in a particular product and has left mid-way. Bring them back by showing the number of people interested in that particular product. That might help them make a decision quickly.
For Example: Hey There! 'X' number of people have just purchased <the product> and 'X' number of people are currently looking at it. Grab yours today <Shop Link>
You can even give some special discounts on this. You can include terms like 'Grab yours today at 'Amount' or 35% off'. It makes the purchase even more enticing.
4. Share product stock availability
One of the biggest worries of the customer is their favorite product going out of stock. And, this can be a huge incentive for brands. Even eCommerce giants like Booking.com, Amazon, and eBay use this strategy. Send a message on stock levels going low. It gives them the right push to make that purchase immediately.
For Example: Going, going, gone – only five pieces available on your favorite pair of sneakers. Shop Now <Shop Link> 
Or
Hey There! A hundred pairs of shoes got sold today, and only limited stock available. Have you got yours? <Shop Link>
5. Create a sense of exclusivity
This is more than just a strategy. As humans, we would always want to feel special or ahead of others. And that's why when we get exclusive privileges or offers, we tend to jump on them. You can easily use this in your SMS marketing campaigns too.
For Example: Hi There, Use Coupon <Customer Name-DOB> to get an exclusive 15% off on all products. <Shop Link> 
Or
Sign up today to get an exclusive deal of 15% off across all products. <Shop Link> 
6. Offer free shipping
This is one of the most pulling factors in e-commerce shopping. People would love to have free shipping if it reaches them a little late. And, this can directly convert into more sales.
For Example: Hello <Customer Name> Get Free Shipping above <Rate> only for today! <Shop Link>  
7. Give out an early bird offer
Providing discounts after the product is up on the website is quite common. But, providing an early bird offer can kindle the interest in a product that's even soon-to-launch. When used skillfully, the early bird discounts can make your product or an event a raging success. It works particularly well with a new release, end-of-season sales, etc.
For Example: Get a sneak peek at our EOSS sale, exciting discounts, and more. Register yourself here <Shop Link>
8. Promote product bundles
Bundles are favorite across all categories. From life insurance, internet, to products in health and wellness, fashion, electronics and more – people love combo offers. It increases your sales and average order value per customer as well!
For Example: Attractive 1+1 offer, valid only today. Grab Yours Now. <Shop Link>
Or
Have you checked out our <collection name> bundles yet? Get 10% off when you buy today! <Shop Link> 
9. Deal for the day/ Offer for the week
Even if a customer is not in the mood to purchase something, they cannot pass a good deal that is time-sensitive. Take for instance, the Amazon lightning deals – everyone likes to keep watch on those because you never know which of your favourite products go on a massive discount!
For example: Check out the deals for this week and get an extra 10% discount using this <Shop Link>. Don't miss out! 
Should you use FOMO in Shopify SMS marketing?
SMS marketing is proven to deliver a higher open and click through rates for all types of campaigns. But getting a customer to convert can be a different ball game altogether.
This is why, irrespective of the products you sell, using FOMO in your SMS marketing campaigns is a sure-shot way of not just getting your text messages read, but also acted upon!
But one thing you must remember is, language is important when trying to create a sense of FOMO. While the idea is to nudge the subscriber to act now, it shouldn't come across as too pushy or the suspicions begin!
Have you used FOMO in your SMS marketing campaigns yet? We'd love to know all about it.
Yet to set up Shopify text marketing? Install the TxtCart app today.