82% of people open every SMS they receive. And so, if you thought Shopify SMS marketing is a waste of your resources, you're quite wrong.
In a survey, 54% of consumers said they'd like to receive promotional messages from brands via SMS.
However, text messages work only when they're personalized and relevant to the receiver. And the way to go about it is by segmentation. Only when you segment your customers, can you make your communication focused on them.
So what are the different customer segments, and what kind of SMSes should you be sending them?
Read on!
New subscribers
Who are they?
New subscribers are people who have subscribed to receive text messages from you but haven't yet made any purchases. They might have signed up to your SMS list because they like your brand, find your products interesting, want to receive notifications on sales and discounts, or when you restock a product they're interested in.
What kind of texts can you send them?
A welcome SMS
As soon as people sign up to your SMS list, send them a welcome text message. This is your first step towards building a relationship with new subscribers. Remember, 'First impression is the last impression'. And so, getting your first SMS right is important. Here's a template to help you:
Hi Eve, we're thrilled you've signed up. Stay tuned for info on exciting deals, discounts, and updates. To stop: STOP
First purchase discount SMS
Make your new subscribers feel special by sending them a discount on their first purchase. This way, you can get them to shop from your site sooner. Here's a template to inspire you:
Hi Eve, as you're a new subscriber, we're giving you 10% OFF on your first purchase on www.shop.com.
Promotional alerts
Being an online store, you might be having promotional offers and discounts from time to time. For example, a buy 1 get 1 offer, percentage discount, reward points for reaching a threshold, festive offers, etc. Keep your subscribers informed about these deals by sending them an SMS. Here's an example:
Hi John, it's that time of the year. Our annual sale begins tomorrow – Sep 20, 9am. Enjoy upto 40% off. Shop: www.store.com.
Informative content
If you create informational content such as blogs, whitepapers, articles, etc., it's important to distribute it so that it gets read by your target audience. Reading habits are increasingly moving to handheld devices such as tablets and phones. This is a good opportunity for you to increase readership of our content by sharing it via SMS. Here's a template for inspiration:
Hi Eve, you're making a huge difference to the environment when you buy a product from us. Read our latest blog to know how: (link to blog)
First time buyers
Who are they?
First time buyers are people who have made their first purchase from your site. Since they've transacted with you for the first time ever, they might have some apprehensions and doubts. It's human nature – we take some time to build trust with brands that are new to us. And here's your chance to build that trust by way of sending different types of text messages.
What kind of SMSes can you send them?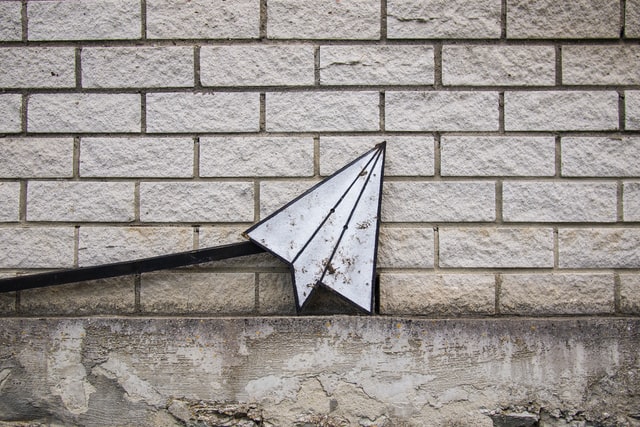 Order status alert
When customers make a purchase, they want confirmation and an update on their order. It's best to send it to them as soon as possible and as soon as they place an order. SMS is a fast and quick way to do so. Even if you're sending updates via other channels, make sure you send them an order status SMS. Something like this:
Hi Eve, we're so glad you've placed your first order on our site. Your order number 348DG is confirmed. We'll share more updates soon.
Product recommendations
Did you know, product recommendations can get online stores a 70% higher conversion rate? With an increasing number of people shopping from their mobile phones, it's not a bad idea to share product recommendations through SMS. Is it? Here's a text message example:
Hi Sam, we think some of the pieces from our new collection are so you. Check them out here: www.store.com.
Upsell and cross-sell messages
A customer has made their first purchase on your site. What can you do next to engage them? Upselling and cross-selling not only help you engage customers, but also to boost sales. Try this SMS template:
Hi Sam, thanks for purchasing the Zen Coffee Maker. Do check out our signature coffee blends: store.coffee.com. Avail 10% discount, use code 10COF.
Ask for feedback
It's possible that your customer's first experience on your site wasn't too great. But that doesn't mean you should let them stay disappointed. One way to let them know that you care about them is by asking them for feedback. That way, you can make their experience better the next time around. Here's a text message examples:
We hope you enjoyed shopping with us, Gen. Please share your feedback so we can serve you better next time. Reply to this message.
Request for review or ratings
80% of shoppers make purchase decisions based on reviews and ratings shared by past customers. That's how important it is to request your customers to share reviews and ratings after every purchase. An easy way to make this request is via SMS. Here are two examples:
Thank you for shopping with Shop.com recently. We'd love to know how you found your experience. Please rate us on (link). It will be invaluable to us.
Hi Gen, we hope you are happy with your recent purchase from us. We'd really appreciate a review of the product. Share review: (link)
Promotionals SMSes
If you plan sales on your online store, make sure you plan the campaign well. Send text messages to notify your new customers. That way you can keep them engaged and excited about your brand. Here's an example:
Hey John, this weekend, we're running a sale – 25% off across our store. Select what you like now and buy it on the weekend. www.store.com
Invite them to join your loyalty program
Your new customers might not be aware of all the features and benefits that they can avail of from your store. And so, it's your responsibility to make them aware about it. If you have a loyalty program or store credits feature in your online store, let your first time customers know about it. Send them such SMSes:
Hey Eve, we hope you liked your recent purchase. We'd like to add you to our loyalty program designed to give you loyalty points and special benefits on your purchases. Explore it here: (link)
Ask them to follow you on social media
Here's the thing – you might be updating your website once a week or once a month. But your social media pages might be having daily activity. So, to keep your new customers engaged, why not ask them to follow you on social media? Try this text message:
Hi Eve, don't miss out on all the fun things and exclusive discounts we're offering on our social media pages. Do follow our pages for regular updates.
Repeat customers
Who are they?
Repeat customers are those who have bought from you multiple times. The fact that they came back to your store many times means they like your store, products and know the value you offer. And so, it's more likely they'll shop more from you.
What can you send them?
Ask them to join your loyalty program
If your repeat customers aren't a part of your loyalty program, it's time to get them to join. As a brand, you'd want to offer more to customers who give you more business. One way you can offer more to them is through your loyalty program. Get them on board your program with this SMS:
Hi Sam, you can do much more and avail more benefits when you join our loyalty program. We'd like to invite you to join our circle of most valued customers. Explore: (add link)
Product recommendations
You can send product recommendations to your customers for many reasons. Here are some:
When you haven't seen the customer for a long time
If they're looking for something specific, share recommendations and options
If they've been browsing your site but not bought anything, help them out by sharing recommendations
Here's an SMS sample:
Looks like you're finding it hard to make up your mind, John. So we've picked out the best recommendations for you. Check them out here: www.store.com.
Upsell and cross-sell
Customers who keep coming back to your site do so because they like your brand and trust you. You can make their experience more enjoyable by helping them find new and better products. How? You can send them upselling and cross-selling text messages, like these:
Hey Gen, thanks for purchasing the (product name). Many other customers love to pair it with (cross-sell product). Take 5% off and buy it now.
Hey Gen, we know you have your eyes set on the (product name), but we'd like you to take a look at something even better – (product name).
Ask for feedback
Your repeat customers are your most loyal customers and hence, they'd be more forthcoming to share what's good and bad about your site or products. Request them for feedback after every purchase and from time to time. Use this SMS template:
You're among our most valued customers, Gen. Help us get better by sharing your feedback. It'll just take a couple of seconds. (add link)
Ask for reviews and ratings
Since your repeat customers keep coming back to your site, they're more likely to share positive reviews and ratings. But unless you ask them for reviews, they might not share them. So request for reviews and ratings with this SMS:
Hi Eve, hope you're happy with your latest purchase. We'd love it if you'd share your review here: (add link)
Notify them about sales
Sales are the best time to bring back customers and engage them. And so, when you have a sale, plan an SMS campaign to send messages – before and during the sale. For example, send them a notification message a few days before the sale so that they know when the sale will begin. Next, send them a message on the day the sale begins. If the sale is for a few days, send them a text during the sale period as well.
Hey Katy, our Grand Summer Sale will begin in 3… 2… 1… day! Don't miss out on fabulous offers. Upto 50% off across the site. www.store.com
Reorder SMS when applicable
There might be some items on your site that customers order on a regular basis. You can send reorder messages to specifically those customers who reorder items. For example:
Hey John, your favorite item (product name) is running out fast. Last few pieces left. Order it now on www.store.com.
Early access SMS
Since your repeat customers are special, you should give them some privileges. How about you give them first access to new products and collections? You can use these SMS templates for that:
You're special to us, John, and you're always first in our list. So, here's an exclusive first access to our new collection. For your eyes only! (link)
Loyal customers
Who are they?
Customers that choose your brand time and again over your competitors, are your loyal customers. Loyal customers aren't swayed by high prices, etc. They're more willing to pay a high price for the value you bring to them. These are also the people who'll sign up to your loyalty program.
What can you send them?
Promotions and discounts
Your most loyal customers deserve to be treated extra special. And so, whenever you have a sale or discounts on offer, make sure you send them notifications. Send them SMSes before the sale, on the day the sale begins, and during the sale, so that they do not miss making purchases. Use SMS to do so.
Hey Greg, we have something special just for you – an exclusive discount on our new collection. Use code LO10 to avail 10% off.
Product recommendations
Psychology studies show that when customers are shown personalized product recommendations, the chances of them buying them increase considerably. It's easy for you to gain information about your loyal customers' likes and interests from their purchase history. You can use the information to send recommendations to them. Try this text message:
Hey Greg, looks like you're preparing to travel. So, we've made a selection of the best travel accessories that might be useful to you. Check it out here: www.store.com.
Ask for feedback
Your loyal customers would be more willing to share their feedback. You can ask them different types of feedback questions – open-ended, yes or no questions, specific questions, ratings etc. And you can ask all these types of feedback questions through SMS. Here's how:
Hey John, how likely are you to recommend www.store.com to your friends? Please reply with a number from 0 (not at all) to 10 (highly likely).
Reviews and rating requests
Want guaranteed positive reviews? Reach out to your most loyal customers. The fact that they're loyal to you and keep buying from you means they like your brand and hence, would have good things to say about you. Use this SMS template:
Hey Meg, we'd love to hear about your recent purchase and experience on our site www.store.com. Please leave your review here: (link)
Loyalty program alerts
Your loyal customers are most likely a part of your loyalty program. You can keep them engaged by sharing their loyalty program and loyalty rewards updates on SMS. That way, they'd be inclined to make more purchases to increase their points or use the points they've collected. Here's an example:
Hi Mel, you've earned 500 points from your last purchase which means you've now entered our VIP Gold group with a total of 5000 points. How lovely is that!
Exclusive access
Make your loyal customers feel special from time to time so that they feel engaged and boost their loyalty towards your brand. Give them exclusive or early access to your new products, collections or sales and deals. Use this template:
Hey Gen, you're among our most valued customers and hence we'd like to give you first access to our upcoming sale. Use code FIRST50 to explore the sale: www.sale.com
Cart abandoners
Who are they?
There are many shoppers who browse your site, like products, add them to the cart, but do not buy them. The products remain in their cart. There could be many reasons for their cart abandonment. And you can bring them back to your site to complete their purchases with the help of a SMS campaign.
What can you send them?
Cart reminders
At times, shoppers may forget their carts or simply lose interest and never go back to the cart to complete the purchase. You can send them reminders, like this one:
Pssst… Mel, looks like you forgot something in your cart. It's a good choice and it's still available. Buy it now: (link)
Discount offer
It's possible that the shopper finds the product expensive or isn't sure if they like it so much to buy it at that particular price. In such situations, you can entice the shopper to finish the purchase by offering them a discount. Use this template:
Hey Gen, we've made it easier for you to complete your purchases. Avail a 10% off on all products currently present in your cart. Shop now: www.store.com.
Social proof
It's human psychology – we look at what others are doing in order to make our decisions. So, when your customers see other customers buying something, it encourages them to buy those products. Show social proof through SMS to those who've abandoned their carts.
Hey Mak, 59 people bought the (product name) in the last 24 hours. Hurry before stocks run out. Make your purchase: www.shop.com
Informational content
If the products that shoppers have abandoned in their carts are such that you can share educational or information content about them, share it via SMS. The more the shoppers know about a product, the higher the probability of them buying it. Here's a text message example to inspire you:
Hey Pam, read our blog: (link) to understand how the (product name) can make your life easier. It's still in your cart. Buy now: (link to cart)
Regular updates
If, after sending all kinds of SMSes to cart abandoners, they still don't convert, it's okay. Only 97% of visitors end up buying from sites the first time. You can still keep these shoppers engaged by sending your regular updates such as sales, new products, new collections, festive wishes, etc. They might buy from your site at some point.
Are you ready with your SMS marketing campaign for different customer segments?
Customers are 5X more likely to respond to text messages when they're personalized and relevant to them. But few brands take the effort to personalize SMSes. And so, before you send out text messages to different segments, make sure they're thoughtfully drafted, personalized, and relevant to the receiver.
To do this, your first step is to segment customers. And you can do it easily with TxtCart. The app helps you upload segmented lists and set up campaigns accordingly.