Customers don't want to work too hard to find information about their orders and the items they saved. They want instant and personalized experiences. In fact, 80% of customers are more likely to purchase a product or service from a brand that provides personalized experiences. The best way to provide this experience is to follow through Amazon's plan of action with a customer account page.
By adding a customer account page, you can simplify how customers interact with your store so that they can find items they are interested in faster, view past orders, save their delivery addresses and even participate in loyalty programs and keep a tab on the rewards they earn.
But does a customer account page really influence a store's success?
Let's give you an example.
A visitor makes a guest checkout on a purchase. On the other hand, a customer signs up to create an account on your site. Now you have their birth date, recently viewed items, order history and more information in place.
Who do you think you can bring back faster with a better campaign? Obviously the visitor who you have more information on!
Now let's tell you more about how customer account pages can help you increase sales.
How Customer Account Page on a Shopify Store Can Increase Sales
2.8% of store visitors leave a website without purchasing. You need to create an opportunity for these store visitors to continue engaging with your store. An optimized customer account page can help.
With a customer account page and an incentive to register, you can nudge shoppers to stay longer, subscribe, and even make a purchase, increasing conversions.
Here's how an experience on a Shopify store is like without a customer account page:
Store visitors land on the Shopify store and since there are no offers or incentives to register a customer or subscribe, a majority of them leave without subscribing or taking any action.
The store visitors who do find an item they are interested in end up purchasing. However, without a personalized customer account page or any offers to nudge them to register as a customer, they would end up choosing to checkout as a guest.
Once they receive the item, the chances of them returning to the Shopify store are slim.
But, with a customer account page, you can capture visitors as registered shoppers and even get them to come back and shop.
Here's how it would work:
When a store visitor lands on the Shopify store, they would see that the store is offering 10% off for registering as a customer. Some of these visitors may register to redeem the offer later, allowing you to market to them and bring them back to buy later.
For shoppers who are already interested in one of the products, they would buy the product and use the offer they unlocked from registering.
These shoppers would then find out they received rewards in their customer account page. They would come back to see the different ways they can earn rewards and start exploring the customer account page more. By spending more time on the Shopify store and having these personalized experiences, these shoppers would end up making repeat purchases.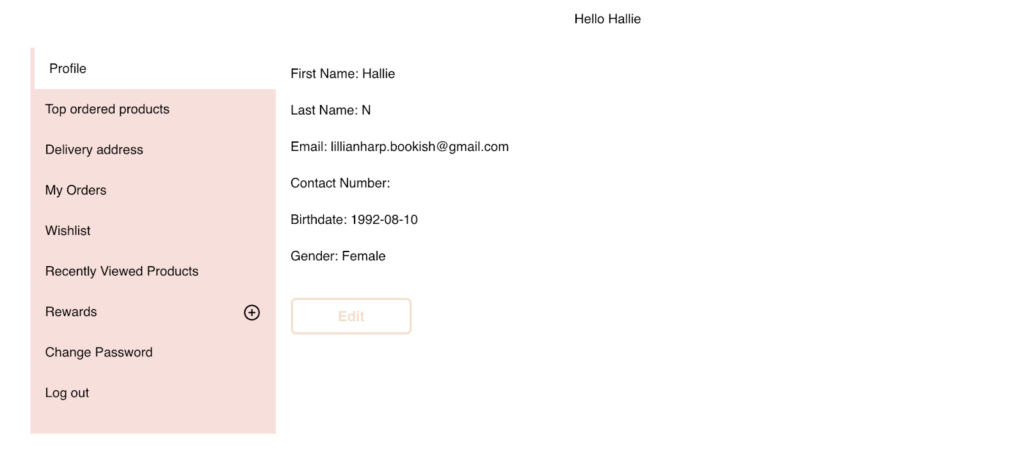 Features of a Customer Account Page on a Shopify Store
When setting up a customer account page, you need to ensure that you've set up these 6 features to make the experience richer for shoppers:
1. Quicker access to past orders
The primary and most important feature of a customer account page is to allow shoppers to view order history. Here, shoppers can view all their orders, view purchase amounts, and every item they bought. They can also track items in transit, raise support issues for specific orders, and even track returned items.
2. Faster and instant reorders
Stores selling items like food, health products, coffee, etc see a lot of reorders from their shoppers. These shoppers usually have to go to the product page and then add the item to their cart. You can simplify reorders on your Shopify store by adding the reorder button on orders. This way, shoppers can look at products they bought in the past and quickly reorder the item they want.
Easily set up such customer account page features on your Shopify store by installing Flits (paid add-on).
3. Save items to buy them later with wishlists
Wishlisting is a common habit for online shoppers. As shoppers browse products, they may find something that catches their eye that they want to check out later and buy at a later date. For growing Shopify stores, wishlisting can be an asset.
Let your shoppers save items they were interested in to simplify their experience on your Shopify store and let them buy these wishlisted items with a direct add to cart.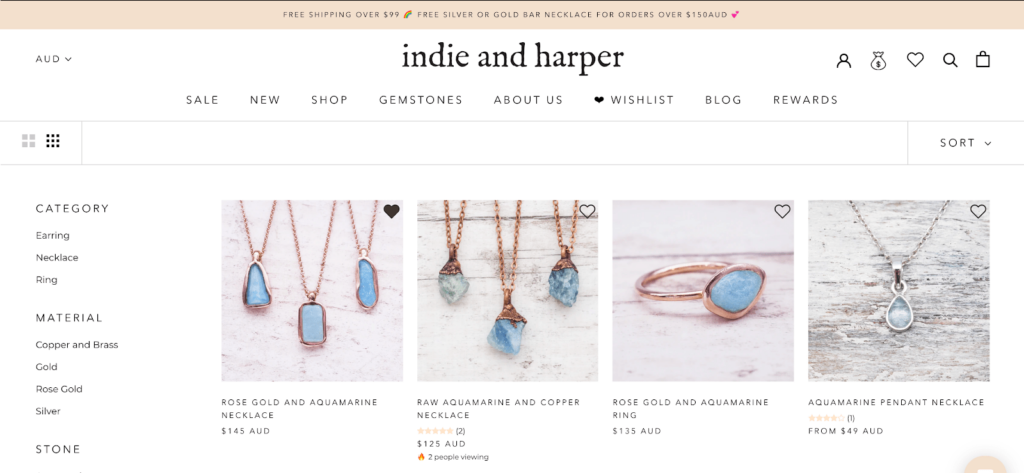 4. Build loyalty with rewards
Shoppers love earning rewards to the point that they would come back to shop from your Shopify store just to redeem and earn more rewards. With a rewards program, you can hook shoppers onto your store, boosting engagement, and increasing repeat purchases.
Customer account apps like Flits allow you to set up a rewards program within your customer account page with a paid add-on. Shoppers can view activities that will earn them rewards and even redeem them. This gamified experience is sure to keep them engaged, making them choose to shop from your brand over your competitors.
5. One-click login with social login
Ever started registering an account on an online store only to drop-off because of how long and drawn out it was? You can easily avoid this on your customer account page by allowing shoppers to login with just one click using their social media accounts.
Social login enables you to increase the on-site conversions by reducing the number of steps needed to register. That's because most of us are always logged into our social media accounts.
6. View browsing history
eCommerce brands like Amazon have a 'Browsing History' section that lets their shoppers view all the products they were looking at previously. A browsing history section lets shoppers look at all the products they browsed previously in case they wanted to buy the item but didn't save it.
Apps like Flits let you set up a 'Recently Viewed Products' section on your customer account page so that shoppers can view their browsing history and not have to struggle to find items that caught their eye.

Also read: How Amazon Enables Customer Accounts to Personalize Shopping Experiences and Increase Repeat Purchases
Setting Up a Personalized Customer Account Page on Shopify
On Shopify, merchants can set up a generic customer account page. This page shows shoppers their orders and saved addresses. But, the problem is, the customer account page is not customized to reflect the brand's store design nor does it have specialized features that personalize the customer account page for the shopper.
This is where Flits helps. With Flits, merchants can transform their customer account page, design it to match the rest of their Shopify store design, and even add features like rewards and wishlists. This will make shoppers eager to spend more time on your Shopify store, saving items, earning rewards, and browsing saved items to figure out what they want to buy.
You can then tap into your customers' data— their wishlisted items, their rewards, etc— to set up personalized marketing campaigns that are sure to bring them back for another purchase.
Set up a personalized customer account page on your Shopify store with Flits today!
---
This post was contributed by our Shopify app partners, Flits. Flits enables Shopify stores to set up customized customer account pages that enable them to know their shoppers better with powerful features like order history, recently viewed products, wishlists, reorders, saved profiles and more.