Sell electronics online and double your Shopify store sales with SMS marketing
Turn SMS marketing into a sales channel that drives 17% more revenue for your online electronics store with powerful automations like upsell, cross-sell, cart recovery and more.
Trusted by best in class Shopify Brands
Why does your electronics store on Shopify need SMS marketing?
Average click-through rate on personalized text SMS campaigns.
Average open rate on promotional and transactional text messages.
ROI from SMS using automations and two-way communication.
Get your new products, deals and offers noticed with promotional SMS campaigns
Use SMS marketing campaigns to promote the ongoing and upcoming deals on electronics available on the store.
Launch new products, take pre-orders or promote the added benefits available on purchases in your store.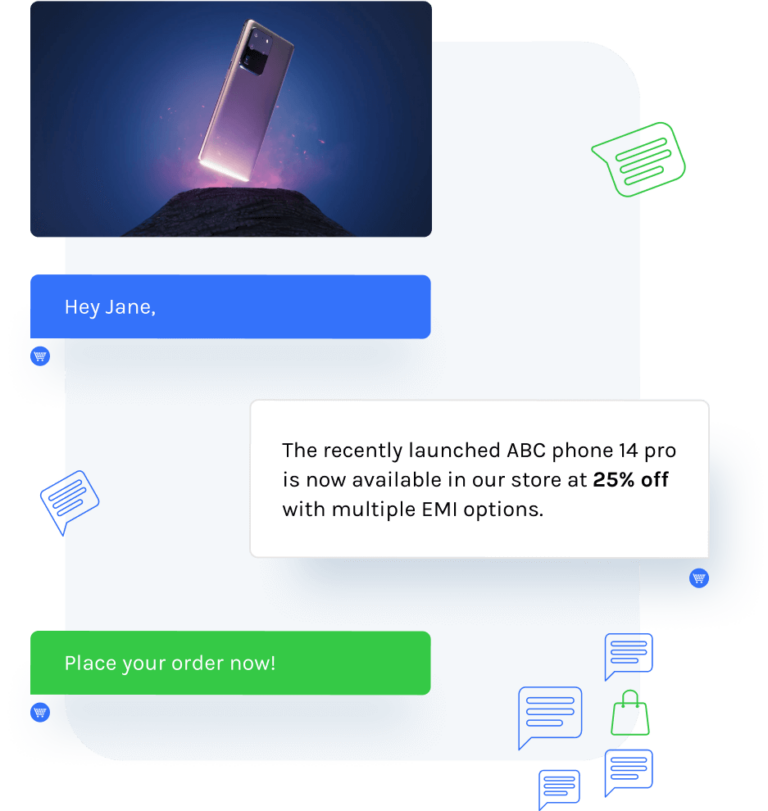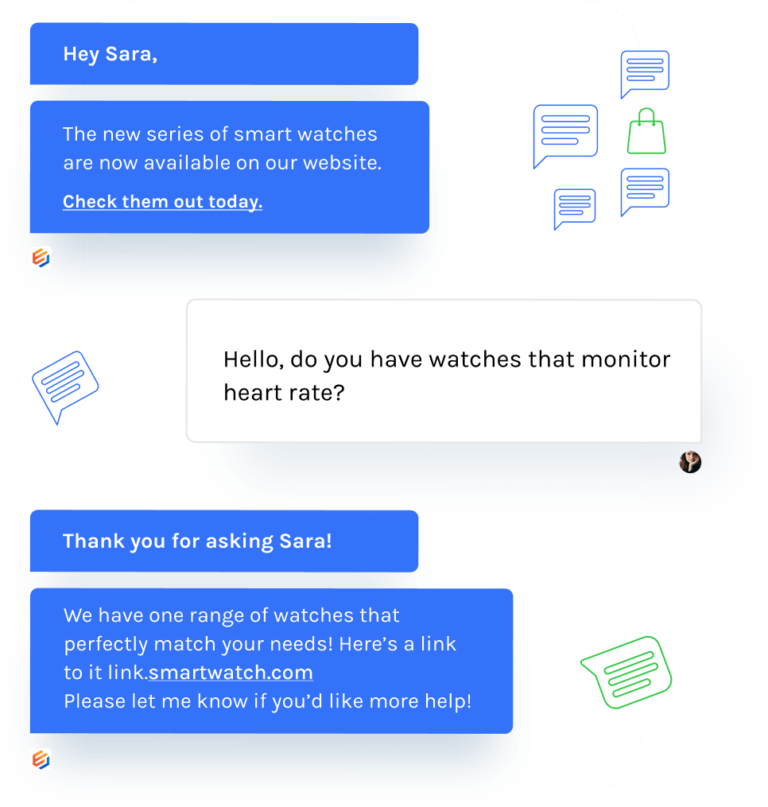 Offer real-time shopping assistance with two-way SMS marketing
Use text messages to strike a conversation with online shoppers using two-way SMS marketing on TxtCart.
Help consumers make the right purchase of electronics based on their interest, intent, need and budgets.
Bring back cart abandoners with automated reminders and follow-ups on SMS
Online electronics stores experience an average of 70% cart abandonment rate.
With automated abandoned cart reminders on SMS, you can follow-up with buyers and bring them back to complete the purchase.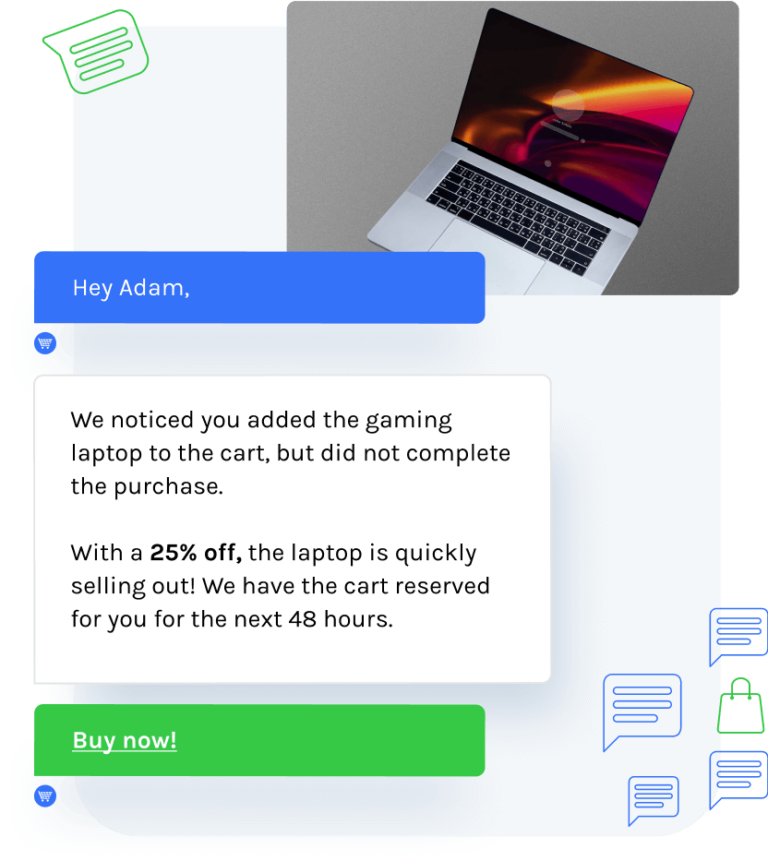 Shopify Stores
have installed TxtCart

Customer Conversations
every Month

Revenue generated/recovered
through SMS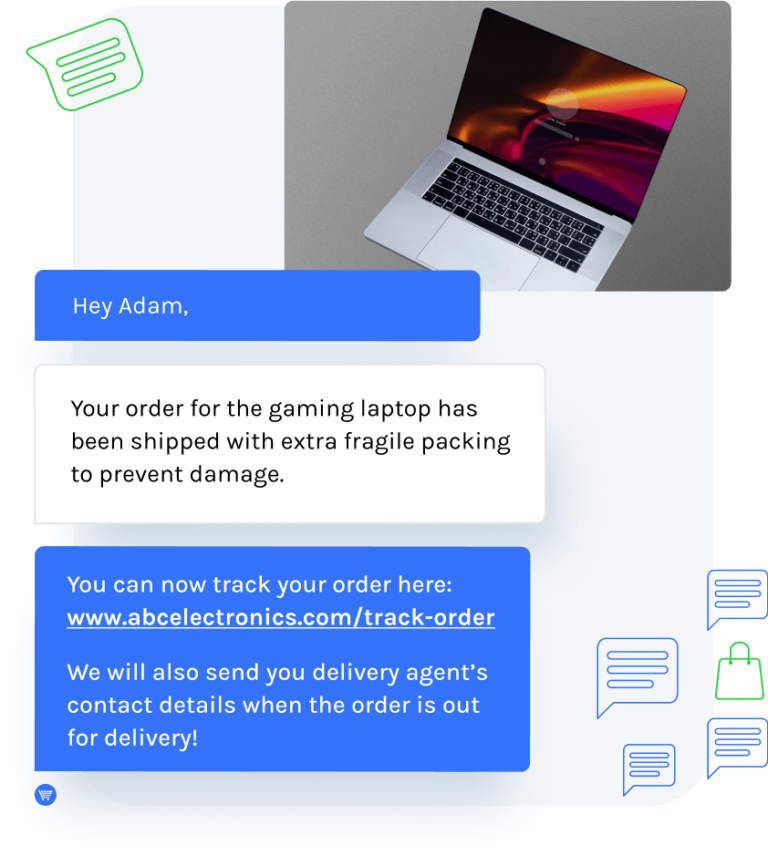 Send timely order and shipping status alerts to customers
Address post-purchase customer anxiety with automated transactional and order status notifications and shipping status alerts.
Use two-way SMS marketing to address consumer queries and order delivery concerns.
Request customer feedback and increase product reviews with SMS marketing
Set up automated post-purchase SMS marketing campaigns to collect customer feedback on electronic purchases.
Identify and follow-up with happy customers to request product reviews and ratings on your Shopify store.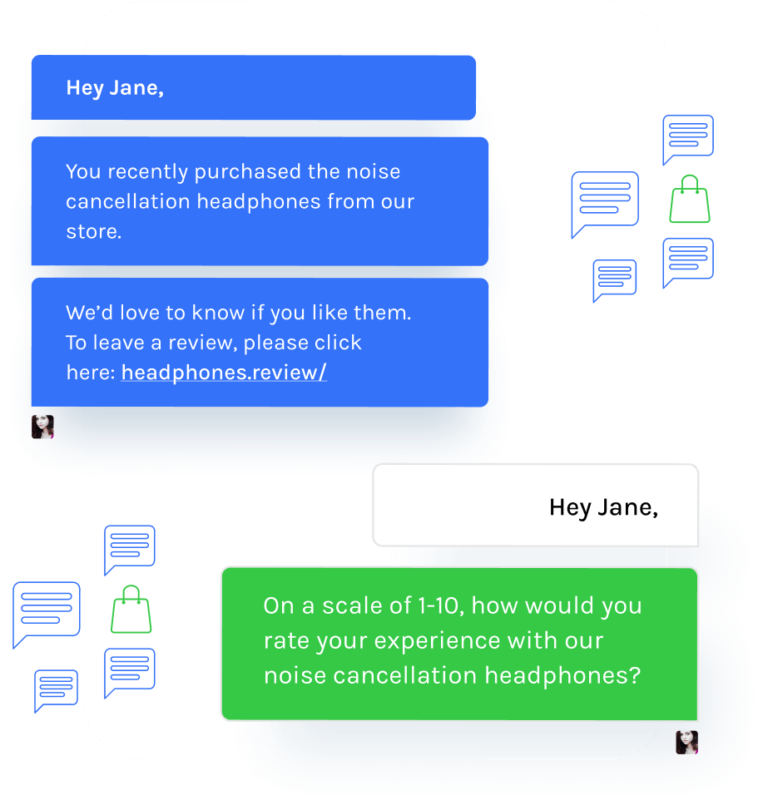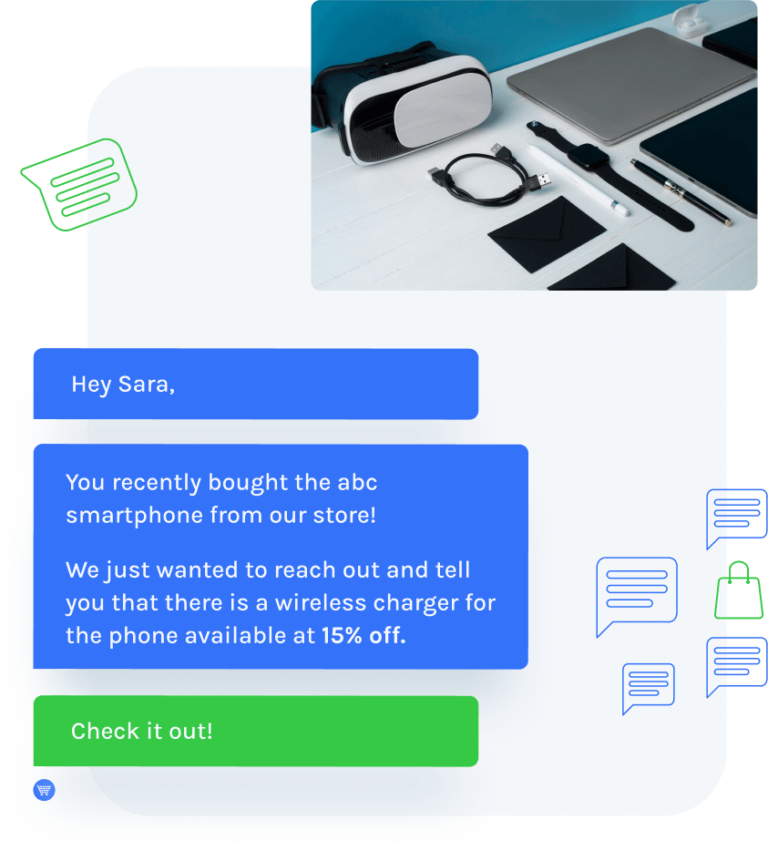 Upsell and cross-sell electronics from other categories with SMS marketing
Personalize your SMS marketing campaigns using customer data like demographics, previous purchases and more.
Upsell and cross-sell to sell electronics online from other categories with product recommendations on text messages.
Learn how to use text messages to sell electronics online
Explore 20+ SMS marketing campaign ideas, examples and templates that can double your electronics sales online using TxtCart.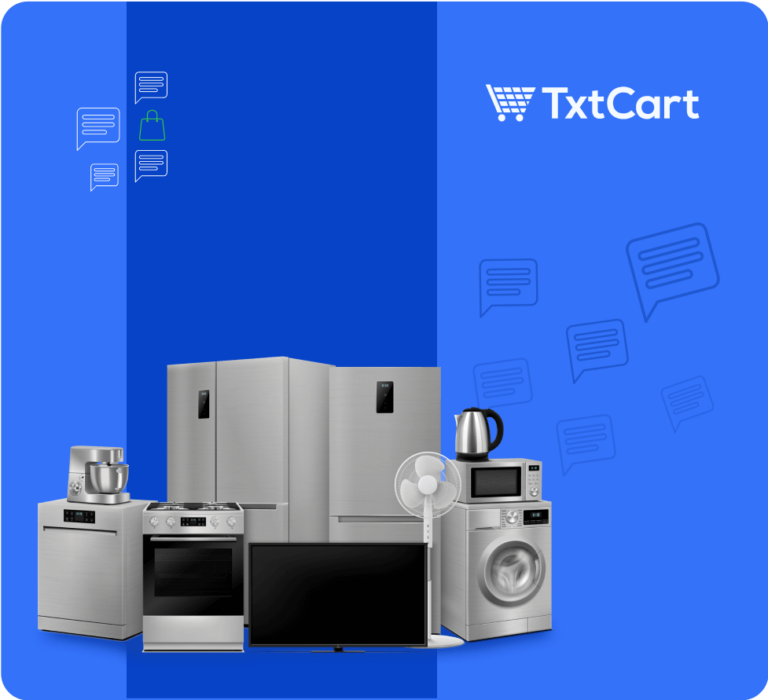 SMS marketing analytics to measure campaign performance and sales
Keep track of average open rates, click through rates, engagement, replies, conversions and actual sales from different SMS marketing campaigns.
Use these insights to sell electronics online with personalized SMS marketing.
Supercharge your SMS marketing strategy with TxtCart
Built for eCommerce businesses, TxtCart comes with an advanced feature set to get more sales from text messages.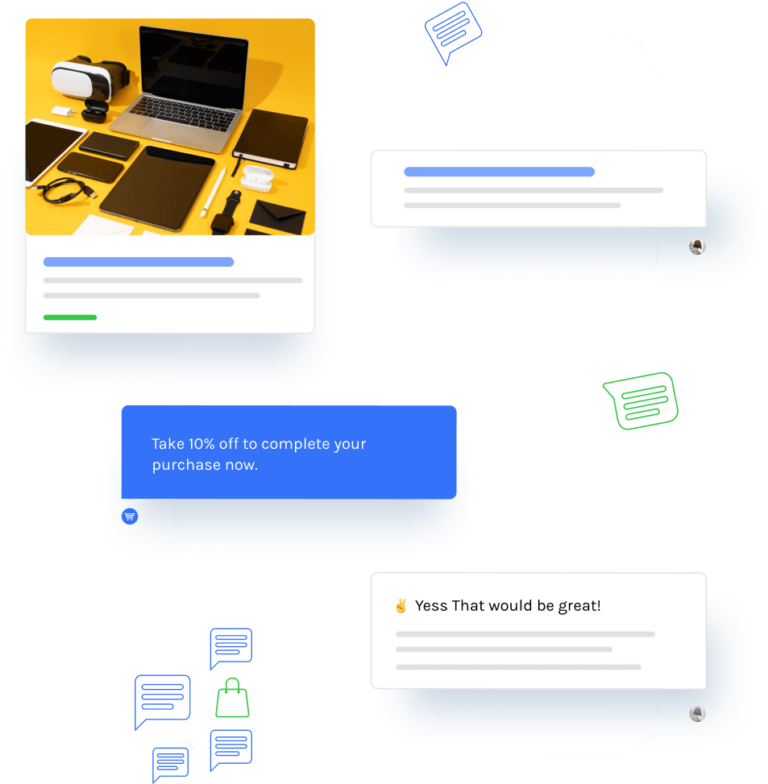 "Hands down, the best SMS marketing app. The money that it has generated us over a short period of time is just phenomenal. The operators are friendly and the customer service is just top-notch. I hope you guys stay the same! Keep growing."
Want to know how SMS marketing can help sell electronics online?
TxtCart is the best SMS marketing app for Shopify stores and is trusted by leading brands, eCommerce experts and agencies.