We all love to feel special like we're understood, more than just a number – more than just another paying customer. Personalized services are so crucial to businesses because they provide an experience they can't find anywhere else. Ever wonder why women only go to one hair salon? Or why men don't switch their barber? Not because you can't get that same haircut somewhere else, but because of the personal connection with a stylist/barber or even the brand.
Let's bring the concept of personalization to the world of e-commerce. With real-time text message conversations, 'Perfect timing' discount codes and innovative marketing strategies, TxtCart is creating hyper tailored, personalized experiences that are winning business and converting abandoned carts for e-commerce store owners.
We guide your leads through the sales funnel by providing a great experience from the moment a client browses your site, up until the very end when they check out. By the year 2020, the customer experience will be more relevant than the price and product you are selling, according to the Walker knowledge center. What are you currently doing for your customer and their experience on your e-commerce site? It could be time to reassess areas of improvement as we move into Q4 and 2020.
With TxtCart, we can help build a strong rapport with your customers; one that will establish trust and later a long-term customer. A study conducted by Experian showed that a personalized message could bolster revenue by up to 8x when compared to a regular marketing email. To leverage your competitive advantage with customers who are on the fence about completing their purchase, TxtCart can facilitate the communication by checking in with them and addressing any concerns they may have.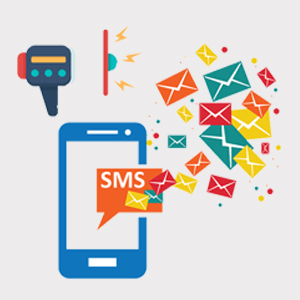 It'll also give you the chance to win a customer over by offering a discount or to learn what may be causing some hesitation with check out. Personalized service can create a win-win scenario by starting a dialogue that can highlight payment concerns, shipping questions or just provide you with general feedback that can be used to improve your shopping platform. By doing so, you can ensure that all of their needs have been addressed and gain insights on how to improve your business.
Boosting customer retention can mean referrals for you. A study published by the Wharton School of Business found that referred customers are "on average 4.5 cents more profitable than other customers". In other words, a referral is crucial towards your business and is the best way to measure how much people trust your brand and how they view it.
In the end, a personalized service goes much farther than a cash incentive and compliments your product in a way that can't be purchased – only earned.
Get started for free with a 14-day free trial of TxtCart for Shopify!