Getting started with SMS marketing for your Shopify store to engage customers and recover abandoned carts? Great decision. Now let us help you choose the right text marketing app for your store and tell you why TxtCart is the best alternative to Emotive. The goal of this comparison is to highlight the differences and costs between TxtCart and Emotive.



What's the difference between TxtCart and Emotive?
TxtCart and Emotive are two of the best SMS marketing apps for Shopify stores. Both text marketing apps follow a similar approach to leveraging this channel to re-engage online shoppers and convert them.
TxtCart is the highest-rated human-powered SMS marketing app for Shopify stores. Don't believe us? Hear what our customers have to say.
The two text marketing apps offer some competitive features to enable Shopify stores to leverage the power of SMS. They have some overlapping features as well such as one-time SMS promotions and basic marketing automations.
But TxtCart offers more customizations along with superior support with the help of our live agents and eCommerce marketing experts.
From powerful segmentation to reminders, win-back campaigns that you can send right away or schedule to suit your strategy, TxtCart offers it all in one place. The app also comes with a one-time discount code generator to help you encourage shoppers to complete purchases.
TxtCart has a team of live eCommerce agents that are dedicated to having cart recovery conversations. We also have a team that focuses on replying to your SMS campaigns.
With this approach, we ensure a better response time, keeping your subscribers engaged till the point of conversion.
What's more? TxtCart offers cheaper commissions and monthly fees on the sales generated through SMS marketing.



TxtCart SMS marketing for cart recovery is trusted by
thousands of Shopify brands






Why is TxtCart the best alternative to Emotive?
1. SMS marketing that is powered by real people
TxtCart is a Shopify SMS marketing app that helps brands recover abandoned carts by leveraging both marketing automation and real people conversations.
Harvard Business Review states that consumers choose to interact and engage with brands that offer a human touch 5x more than those using automations alone. The study also highlights how having real conversations has helped brands get 17% higher conversion rates on campaigns.
TxtCart app has a team of trained live agents who work with your Shopify store to have these conversations. Strictly adhering to your branding guidelines, eCommerce live chat best practices, and text marketing compliances, we go the extra mile to understand your shoppers.
TxtCart SMS marketing drives 98% open rates, ~45% reply rates, and ~33% conversion rates from SMS marketing.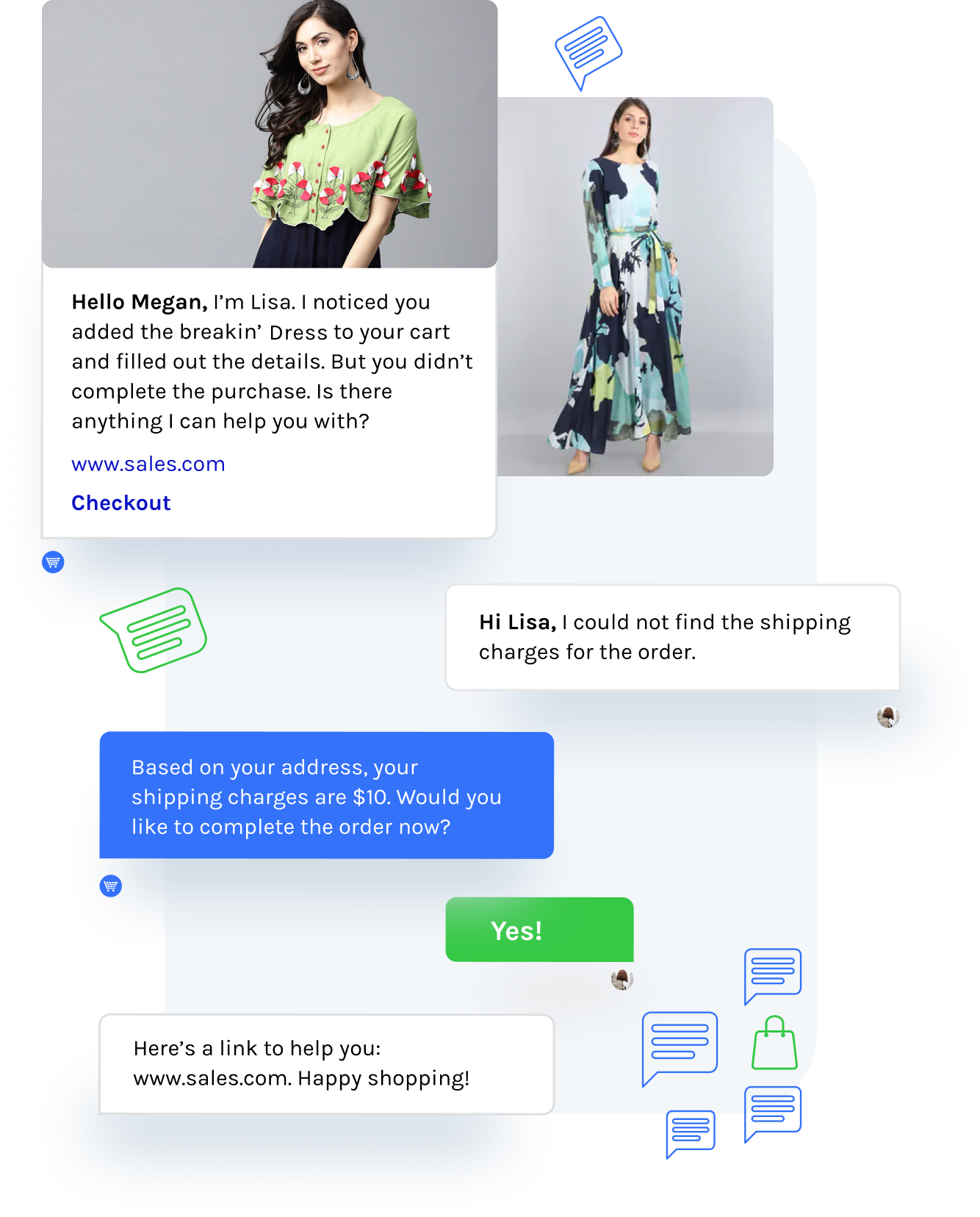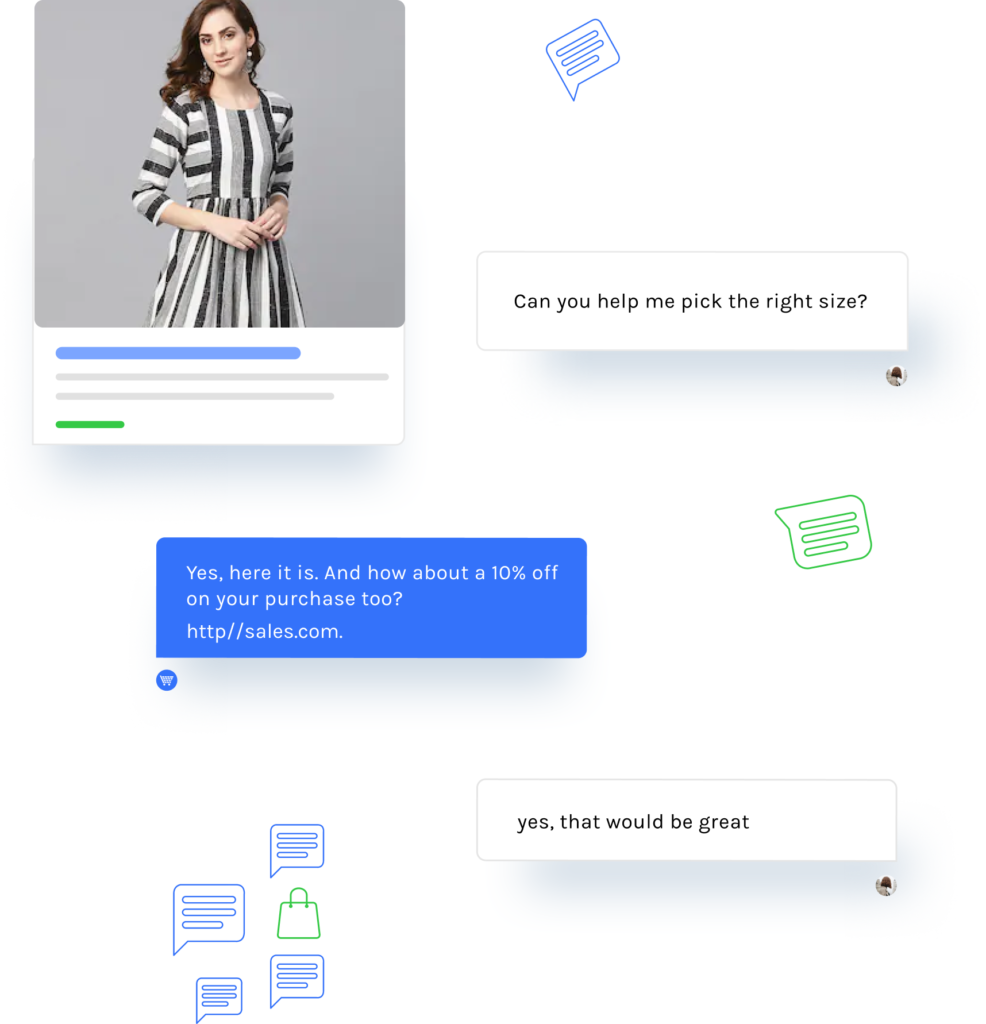 2. Targeted one-time SMS marketing campaigns for promotions
TxtCart knows the importance of marketing automation in SMS. That's why we also offer a one-time SMS marketing campaign setting in the dashboard.
This is to help you send SMS marketing campaigns that may not necessarily require human conversation. For example, to launch new products, send out special offers, announce sales and discounts, and other campaigns to keep your customers engaged with your brand.
3. In-depth analytics to track revenue from text marketing and actionables
Another reason why TxtCart is the best alternative to Emotive for Shopify SMS marketing is its ability to let you measure your campaign performance.
We've worked hard on creating a dashboard that gathers all the data from your text marketing campaigns on TxtCart to give you in-depth insights into the performance. This includes how many customers have opt-in to SMS, the responses our live agents have got, the conversions and sales, and the overall revenue generated from recovering abandoned carts.
TxtCart's easy-to-understand SMS marketing analytics dashboard makes it the best text marketing app for Shopify stores.
4.SMS marketing experts to help you get the best

Another reason why TxtCart is the best alternative to Emotive for SMS marketing, is our success-driven approach and team of Shopify experts.
We work with you closely to understand your challenges and implement strategies that help you get the most out of text marketing campaigns. Our goal is to engage as many customers in conversations and lead them to complete purchases on your store.
To ensure that, we go over your metrics with you. And then, work together towards optimizing our approach to get better results!
Shopify Stores
have installed TxtCart

Customer Conversations
every Month

Revenue generated/recovered
through SMS
How Chaser converted 33% of abandoned carts and drove 36.8x ROI with TxtCart