Calculate lost revenue from cart abandonment
TxtCart empowers Shopify brands to recover on average 30% of their abandoned cart revenue, learn how today, and say goodbye to lost sales
Trusted by best in class Shopify Brands
How TxtCart has "Reinvented the Wheel" of SMS Marketing for Gold Cultures
Abandoned Orders Recovered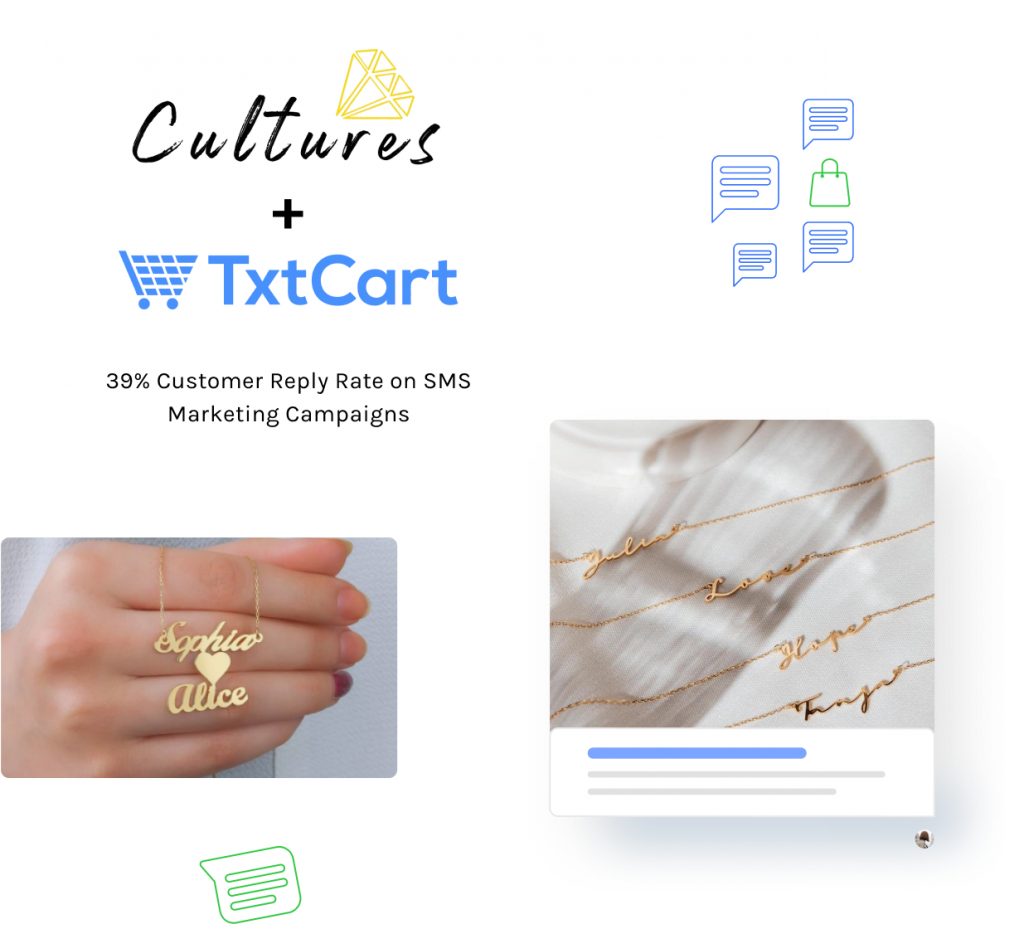 How does conversational SMS marketing work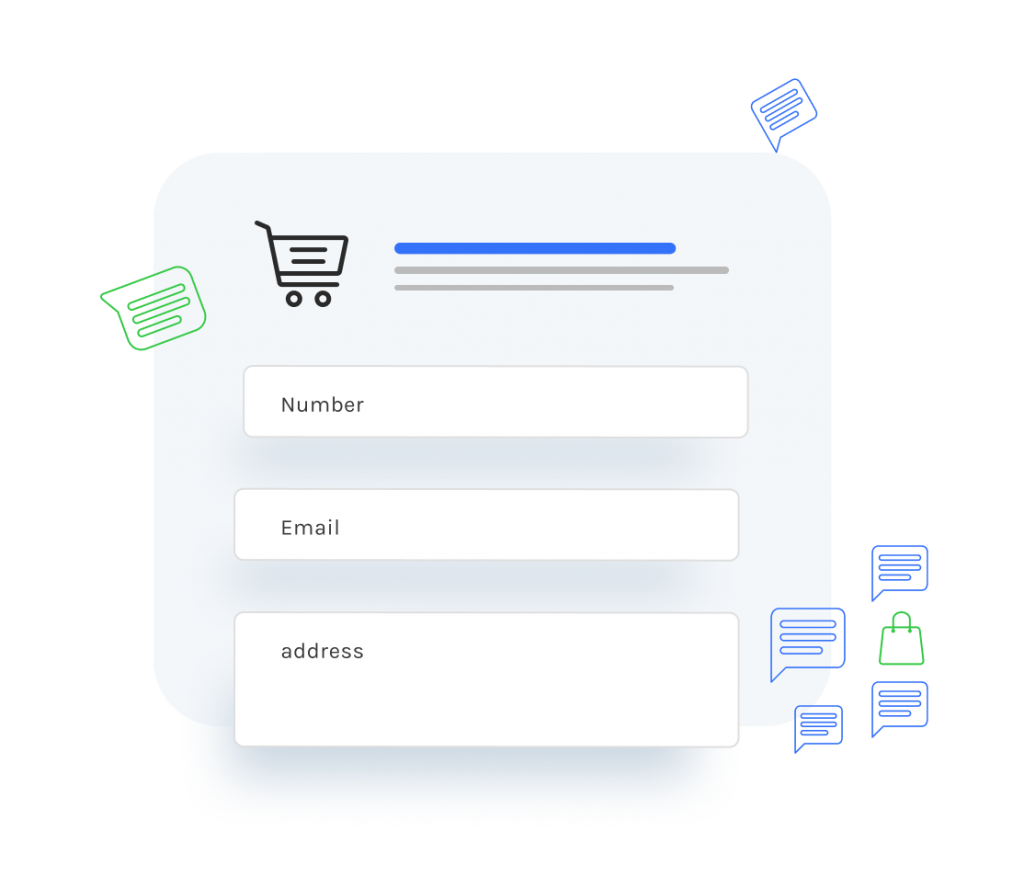 A shopper abandons their cart
Most online shoppers tend to add products to their cart, input their contact and delivery information and then abandon the purchase.
TxtCart automatically picks up this information to follow them up!

Our live agents reach out to them on text
Using their contact information, the TxtCart live agents reach out to them manually. Our goal is to understand why they didn't complete the purchase, and answer their questions to help them make a purchase.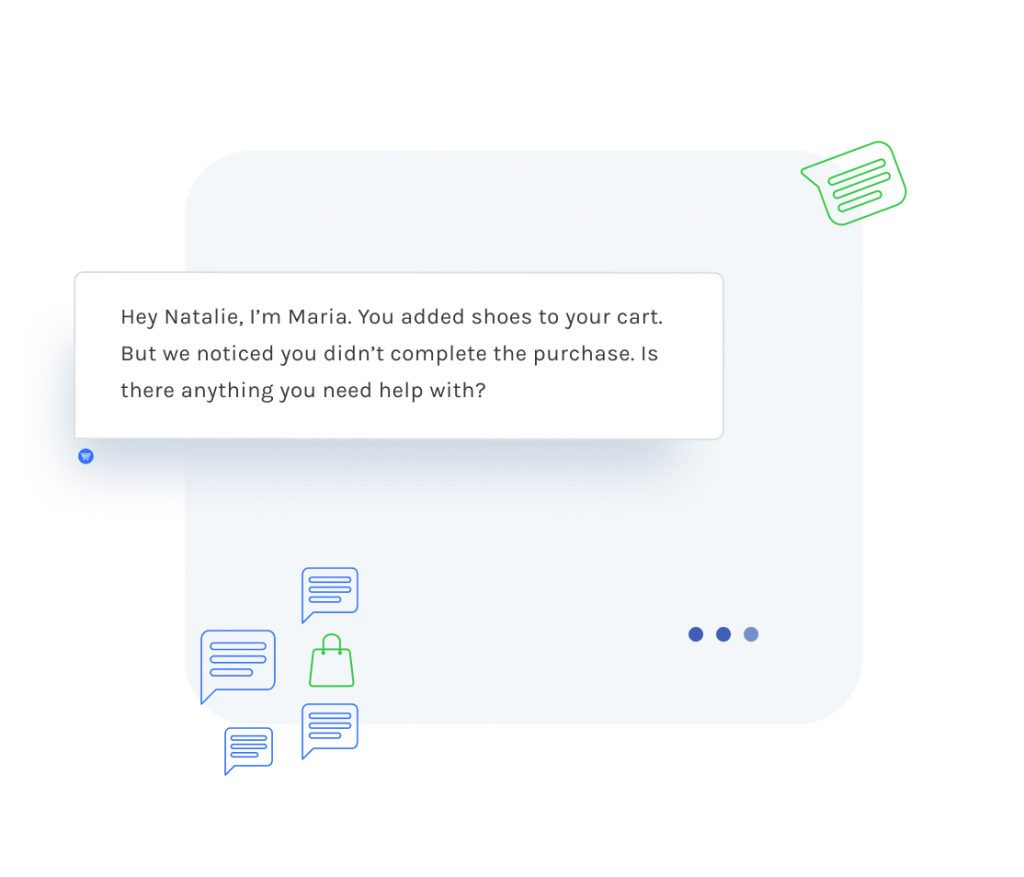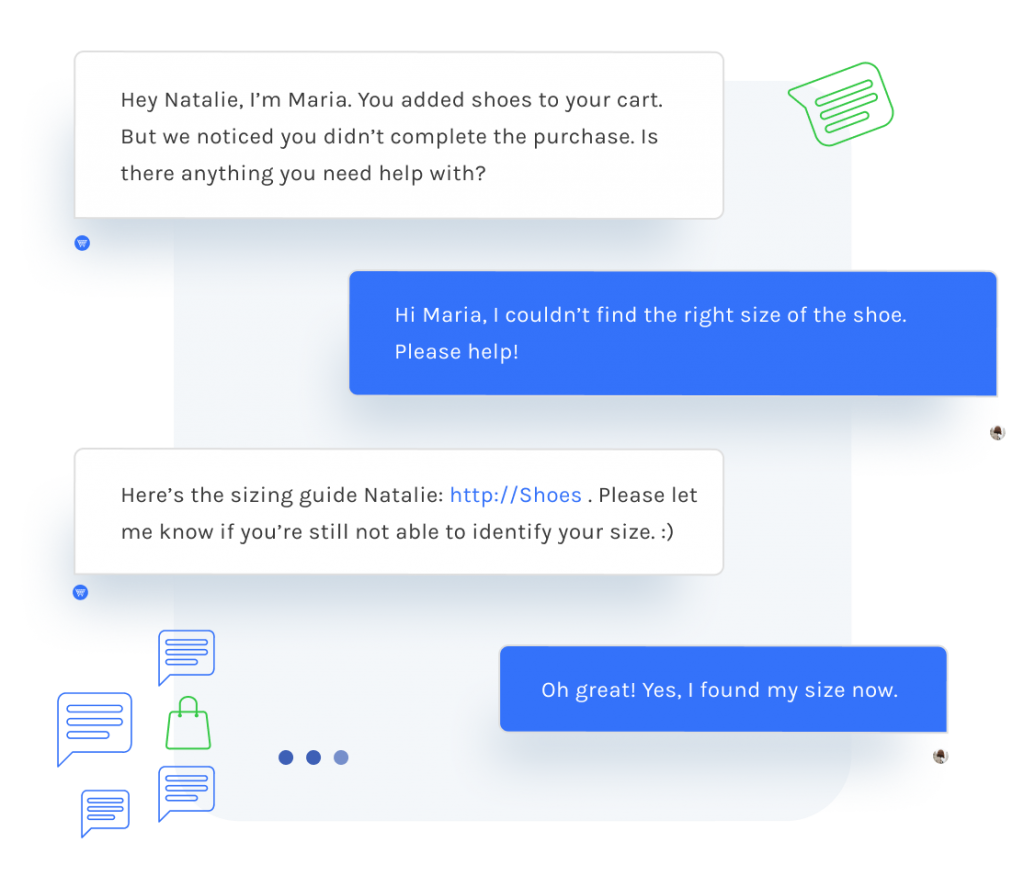 We help them make an informed purchase
Our agents use information available on your store, FAQs section and other documents to answer shopper concerns. 
Be it something related to shipping or helping the pick the right size of the products, we tackle it all!

Then we make them an offer they cannot refuse
After answering their questions, we generate a one-time coupon code to offer a small discount to these shoppers and link them back to their cart.
You can let our agents know what type of discount you want to offer.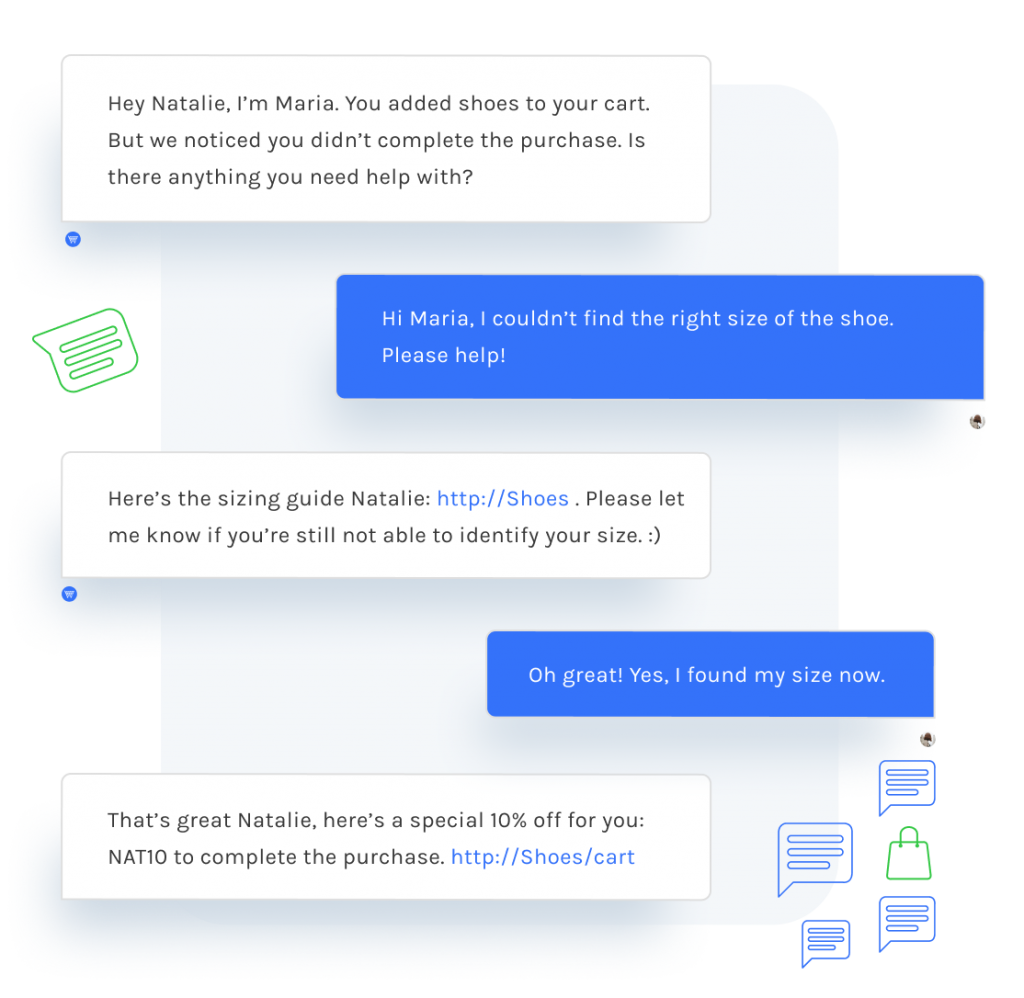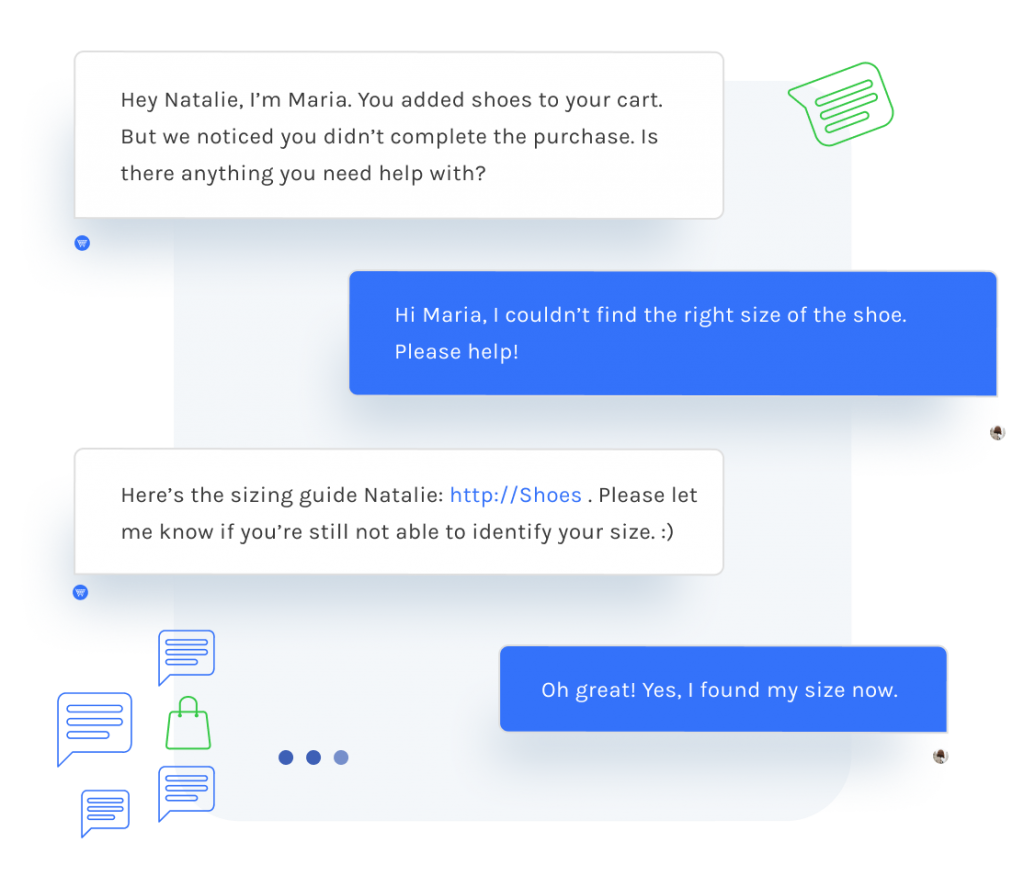 We close the sale for you!
Just like those business deals, our live agents talk to your customers, do the convincing and get them back to your store to complete the purchase.
And the numbers speak for themselves...
Shopify Stores
have installed TxtCart

Customer Conversations
every Month

Revenue generated/recovered
through SMS
Powerful features to help you recover more
abandoned carts with SMS marketing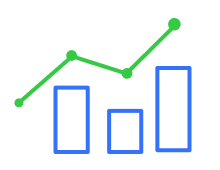 Actionable analytics
See how your SMS abandoned cart recovery campaigns are performing and the revenue you generate.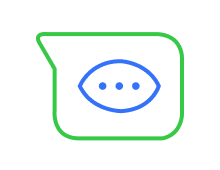 Full visibility on conversations
Take a look at how our live agents reach out and talk to your customers. Step in any time you like!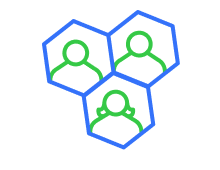 Customer segmentation
Powerful customer segmentation based on interaction, purchase behaviour and preferences for personalization.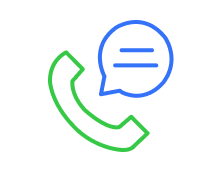 Experienced live agents
The TxtCart team comes with years of experience in customer service and support. You don't have to spend time on training!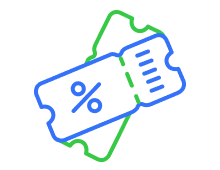 Unique code generator
One-time discount codes for each cart abandoner to prevent coupon sharing and misuse.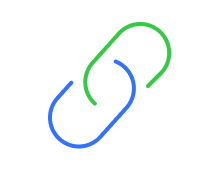 Custom cart URL
Choose a custom cart domain of your choice to keep your URL relevant to your store for high brand recall.
Here's what Shopify stores using
TxtCart have to say
Want to know what conversational SMS marketing looks like?
TxtCart is a chosen Shopify app partner for thousands of fast-growing, global brands.
Trusted by industry-leading experts and agencies.
Get a free 14-day trial and start recovering
33% of abandoned carts. 🙌