Increase your health and wellness Shopify store sales with SMS marketing
Leverage powerful SMS marketing automations and a team of live agents for conversation commerce to sell more online.
Trusted by best in class Shopify Brands
Why does your Shopify health and wellness brand need SMS marketing?
Average click-through rate on personalized and automated SMS marketing campaigns
Average open rate on promotional and transactional SMS marketing campaigns for Shopify
ROI from SMS marketing automations with the help of two-way campaigns
Promote deals and discounts on your health and wellness products
Get your ongoing deals and discounts noticed with a one-time or scheduled SMS marketing campaign.
Enable online shoppers to reach the discounted health and wellness products faster with a clear CTA!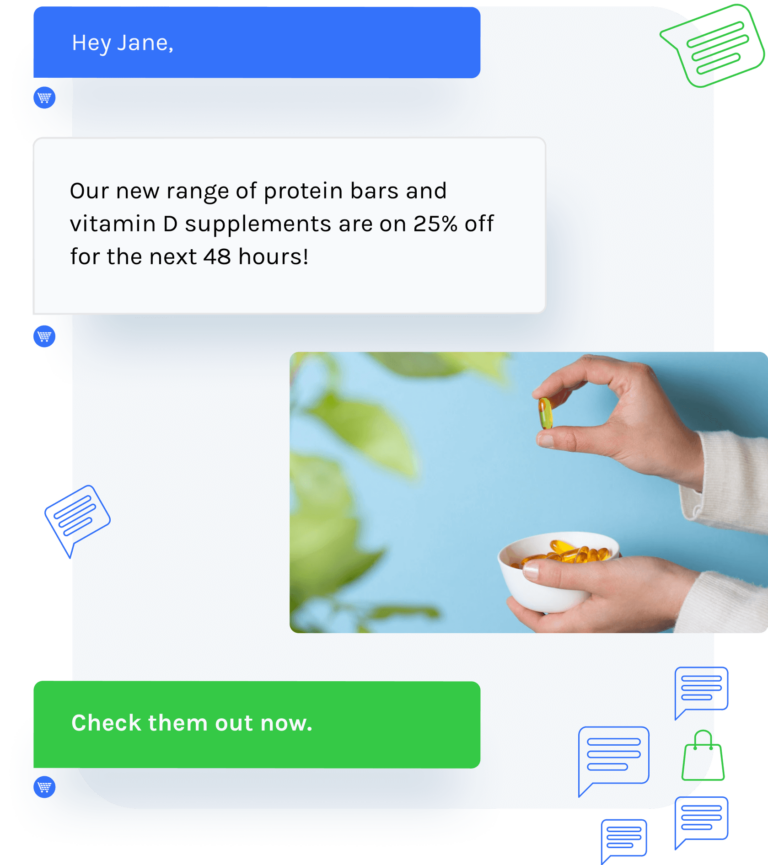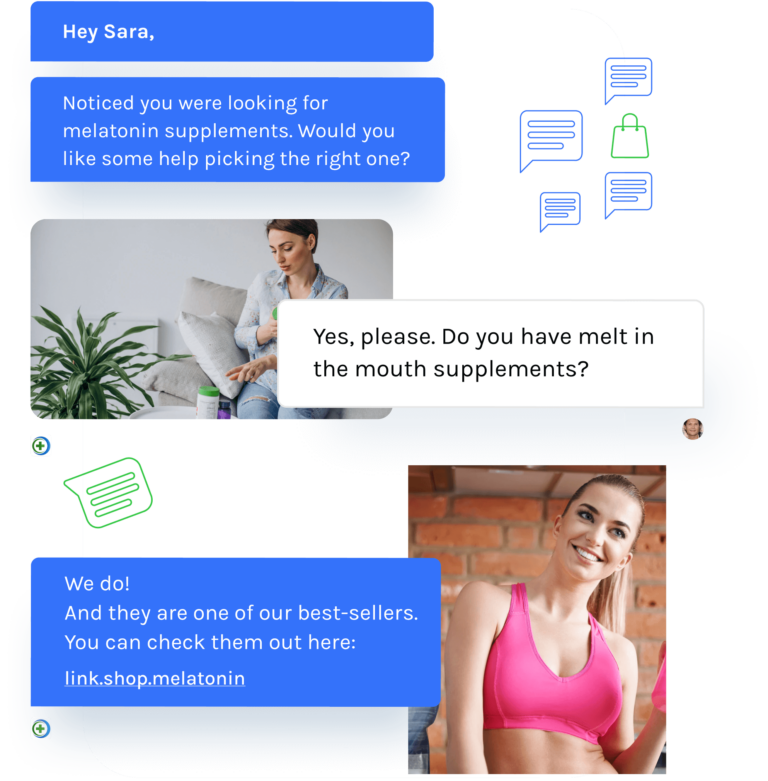 Offer real-time shopping assistance and consultation
Leverage our smart two-way SMS marketing campaigns to help consumers choose the right health and wellness products.
Understand intent, interest and goals to suggest the best suited health supplements and wellness products, enabling informed purchase decisions.
Bring back cart abandoners with automated reminders
Health and wellness eCommerce stores see 77% cart abandonment rate on average.
Bring back these shoppers by automating your abandoned cart reminders and follow-ups to offer discounts. Use two-way SMS marketing campaigns to personalize reach out for higher conversions!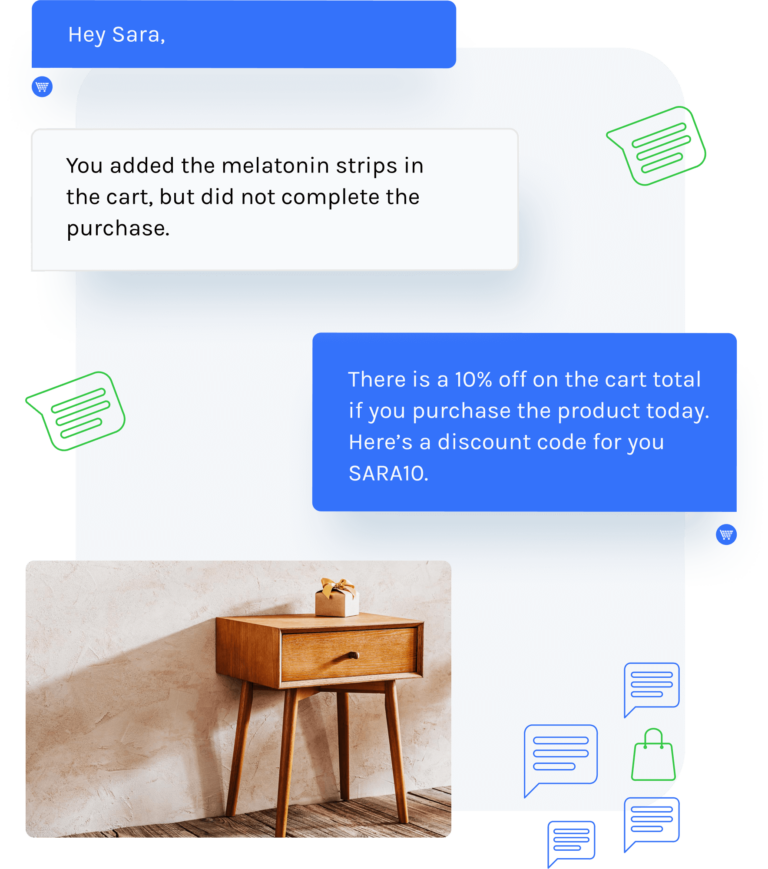 Shopify Stores
have installed TxtCart

Customer Conversations
every Month

Revenue generated/recovered
through SMS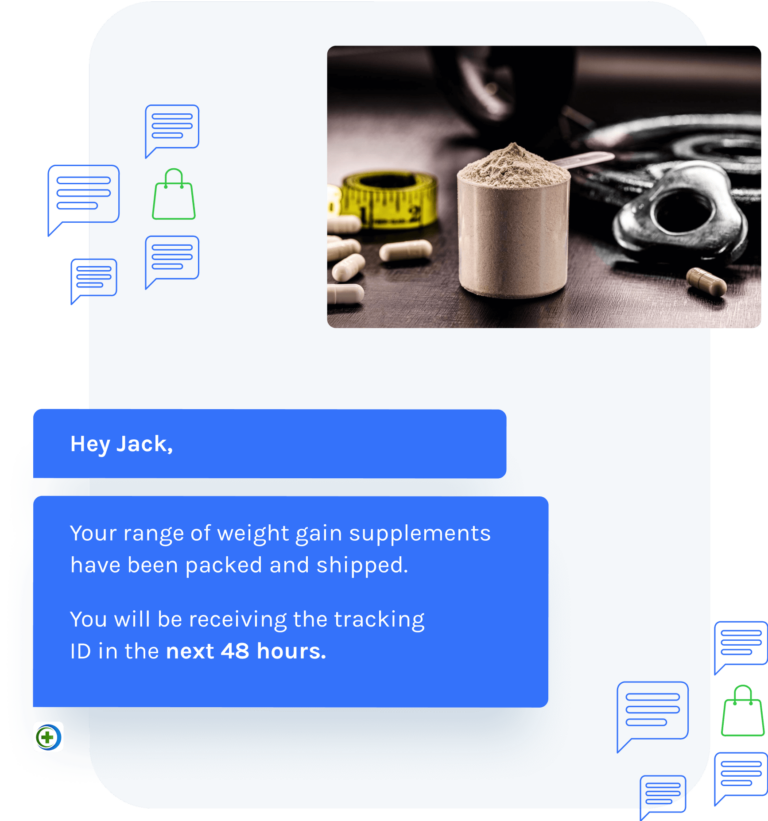 Send order status and shipping alerts to customers
Reduce post-purchase anxiety of customers by automating your order status and shipping alerts on text messages.
Integrate with your logistics partner to send real-time updates on text to keep customers up-to-date. Prevent cancellations and reduce RTO!
Seek customer feedback on health and wellness products
Before seeking a product review, request customer feedback to gauge consumer experience with your brand.
Increase your NPS score with two-way SMS campaigns to gather customer feedback on brand, product and overall experience.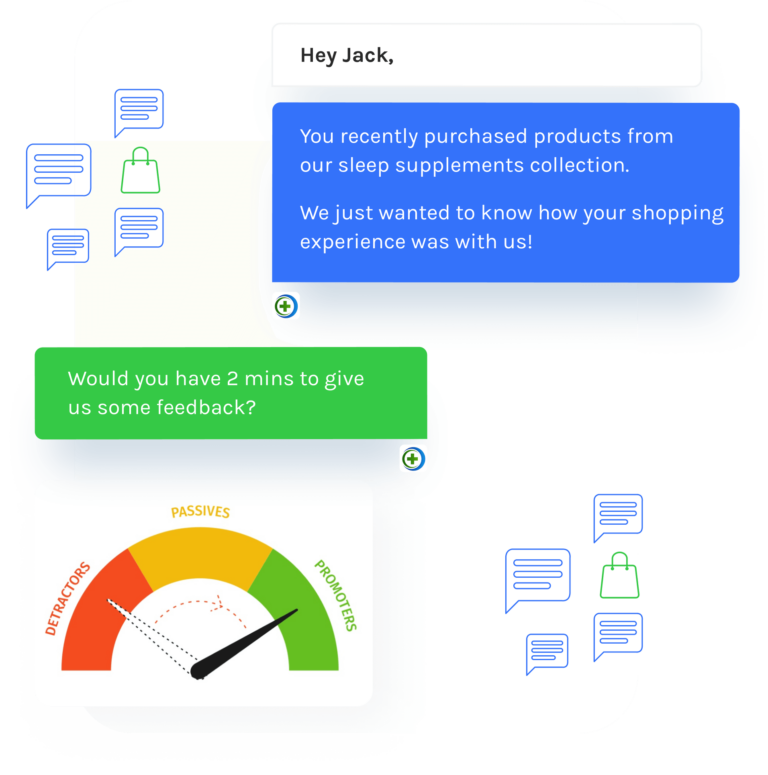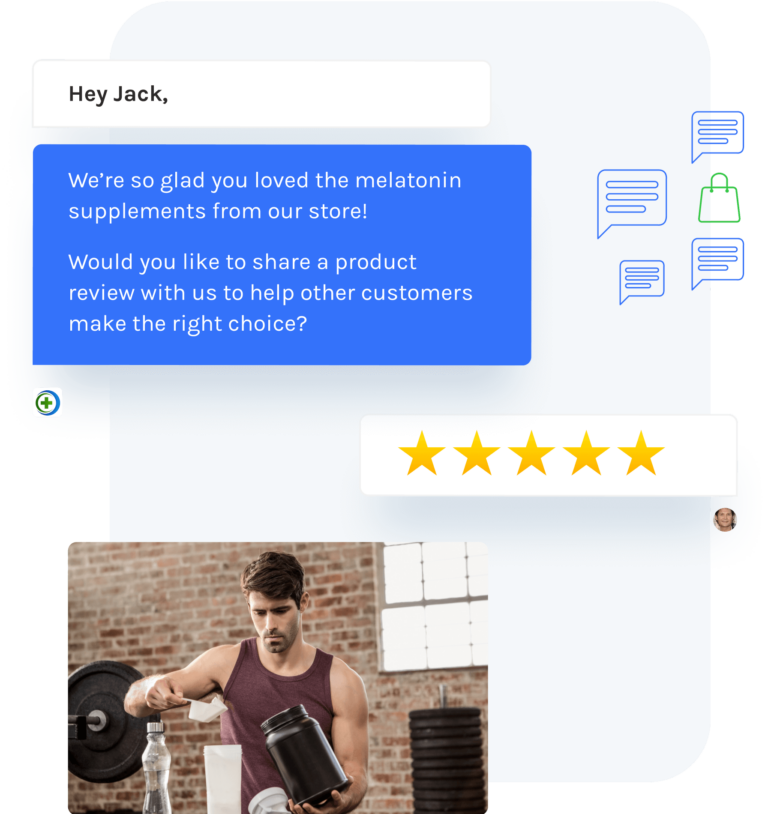 Request product reviews and ratings on purchases
Reach out to happy customers with a personal text message requesting product reviews and ratings.
Incentivise to make the deal sweeter and add a link to where you'd like them to submit the review!
Upsell and cross-sell health and wellness products with recommendations
Introduce your customers to products based on previous purchases, health goals and concerns.
Upsell and cross-sell with SMS marketing to increase average order value for your Shopify store.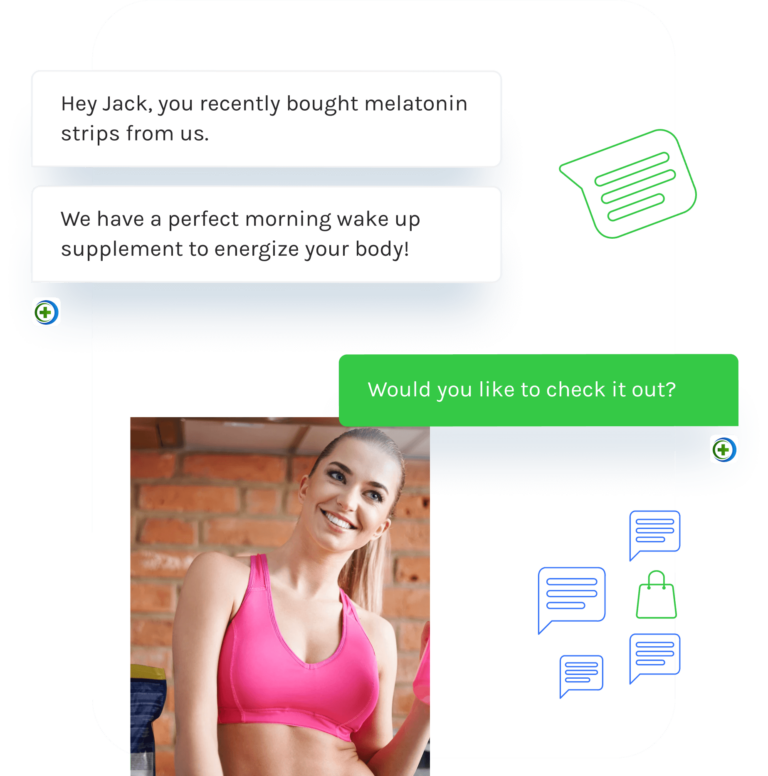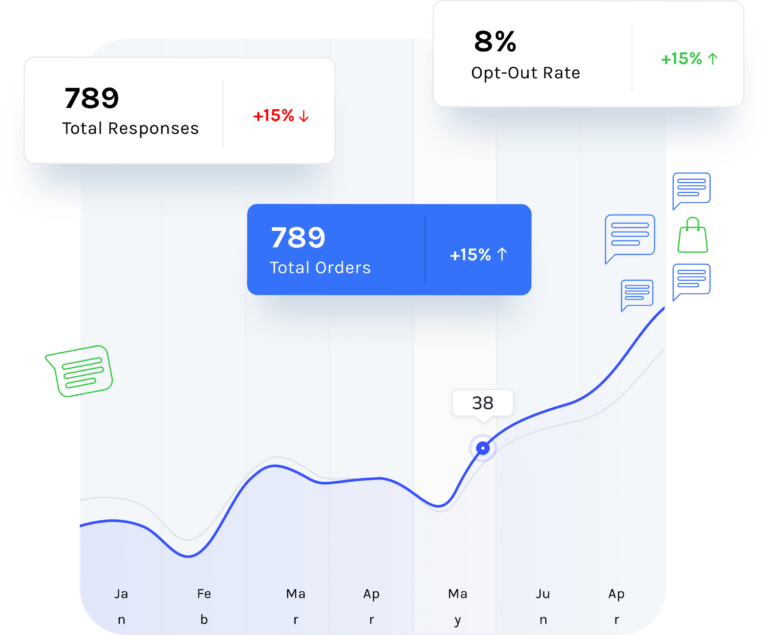 Measure the performance of SMS marketing with analytics
Keep track of average open rates, click through rates, engagement, replies, conversions and actual sales from different SMS marketing campaigns.
Use these insights to sell more health and wellness products from your Shopify store through SMS marketing!
Supercharge your SMS marketing strategy with TxtCart
Built exclusively for eCommerce businesses on Shopify and Shopify Plus, TxtCart comes with an advanced feature set to get more sales from text messages.
Such a great user interface, so easy to set up and with live customer interaction, your ROI will soar.
If you want to maximize your sales with paid traffic, this is the app to download. Probably the only "hands off" way to make money in E-commerce. Just sign up for a plan, sit back and wait for these guys to make some magic happen.
Grow your health and wellness brand on Shopify with powerful SMS marketing campaigns.
TxtCart is the best SMS marketing app for Shopify stores that comes with eCommerce-first features to help you turn messages into a sales channel.