Features that turn simple SMS marketing tactics into real conversations
TxtCart comes with features that help you get the most out of  text marketing. From understanding your customers to striking conversations that lead to conversions and how you can improve them, we cover it all.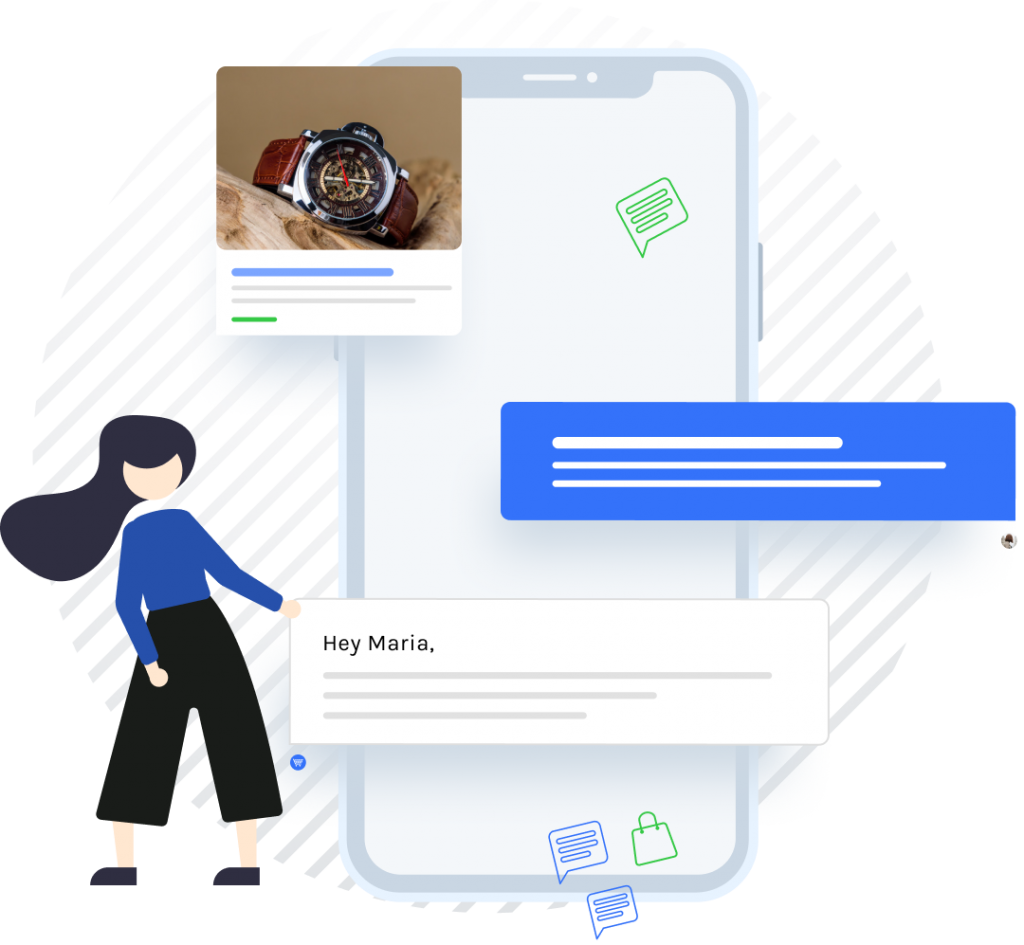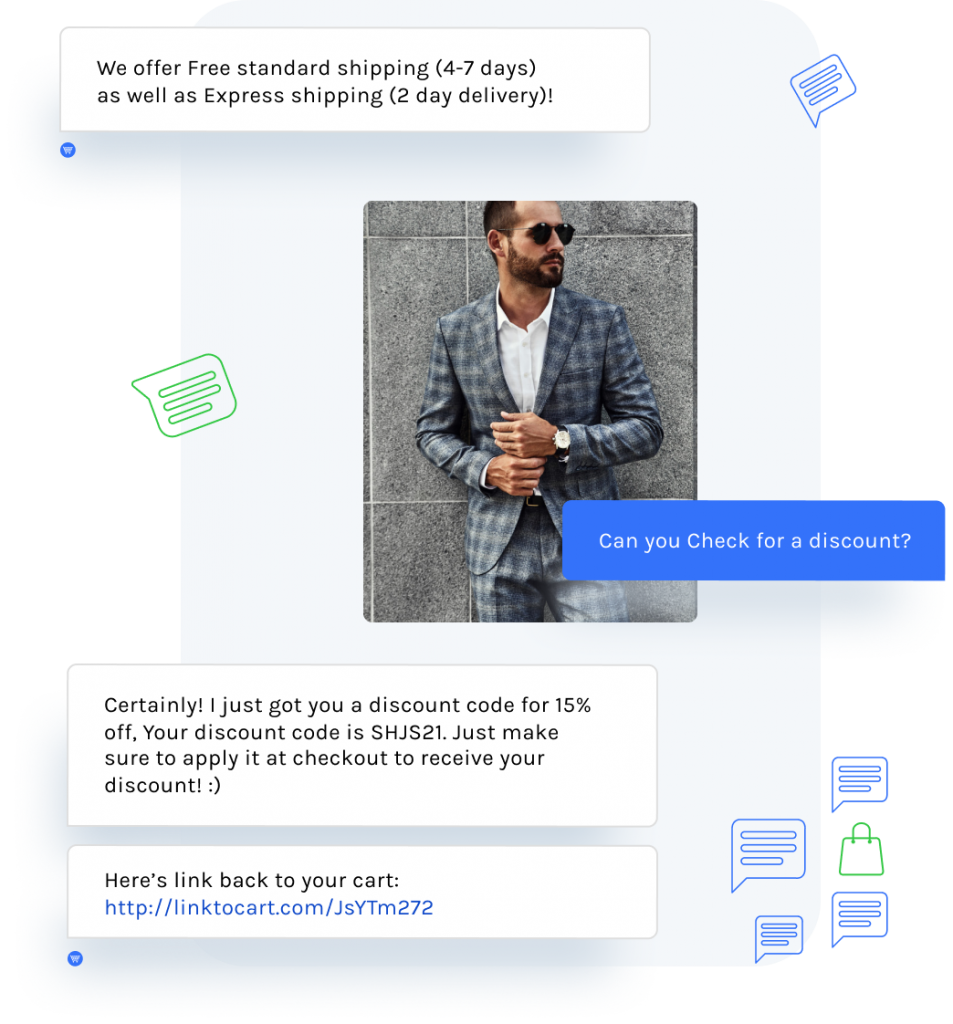 Human-powered SMS abandoned cart recovery
Say goodbye to SMS blasts
and hello to striking real conversations
TxtCart isn't just about SMS marketing automation. It's a team of real humans that reach out to your customers manually (and personally).
Our goal is to reach out and understand cart abandoners before sending over a discount. It helps us identify what motivates your shoppers to complete check out and help you strategise for higher conversions.
PS. Our experienced live agents will ensure your messages remain in-line with your brand.
Powerful customer segmentation
Reach your high-value customers first to capture more revenue
Want the TxtCart live agents to focus on reaching out to first-time customers? Or need us to prioritize abandoned carts with a value more than $100?
Our customer segmentation makes this easy and allows you (and us) to personalize campaigns with behavioural data like past interactions, previous purchases, spend power and more.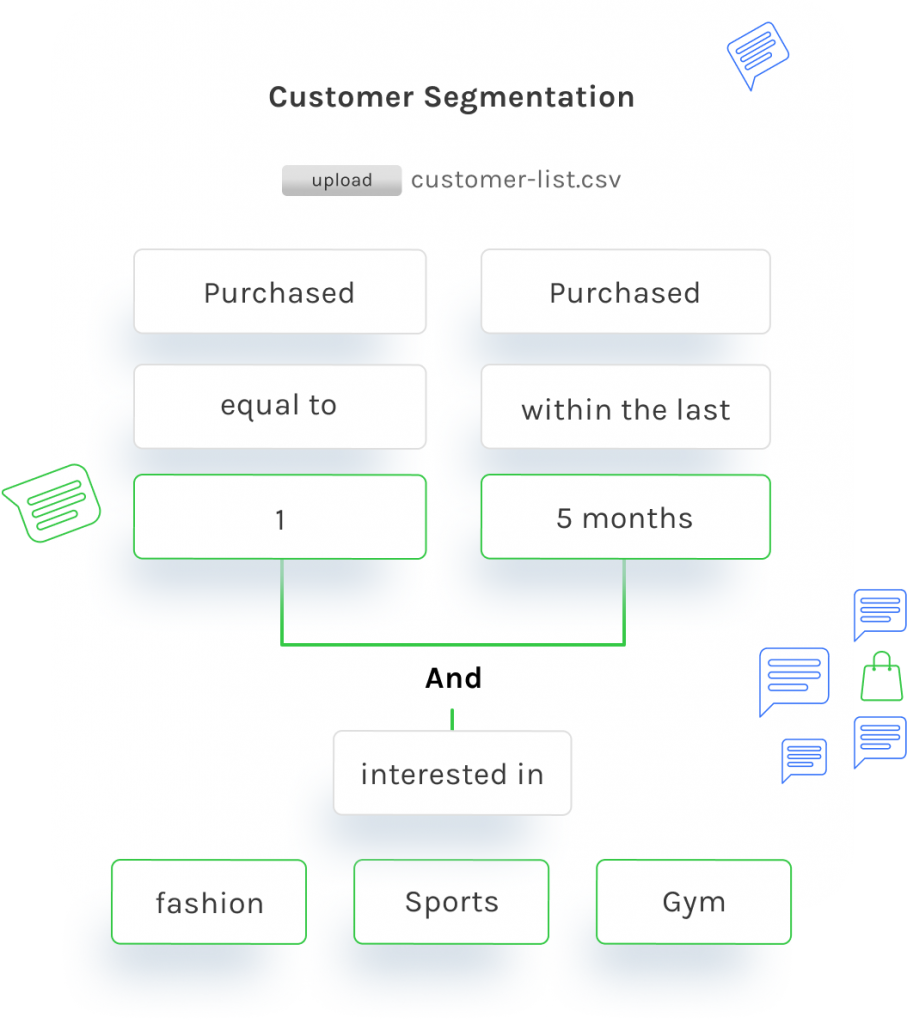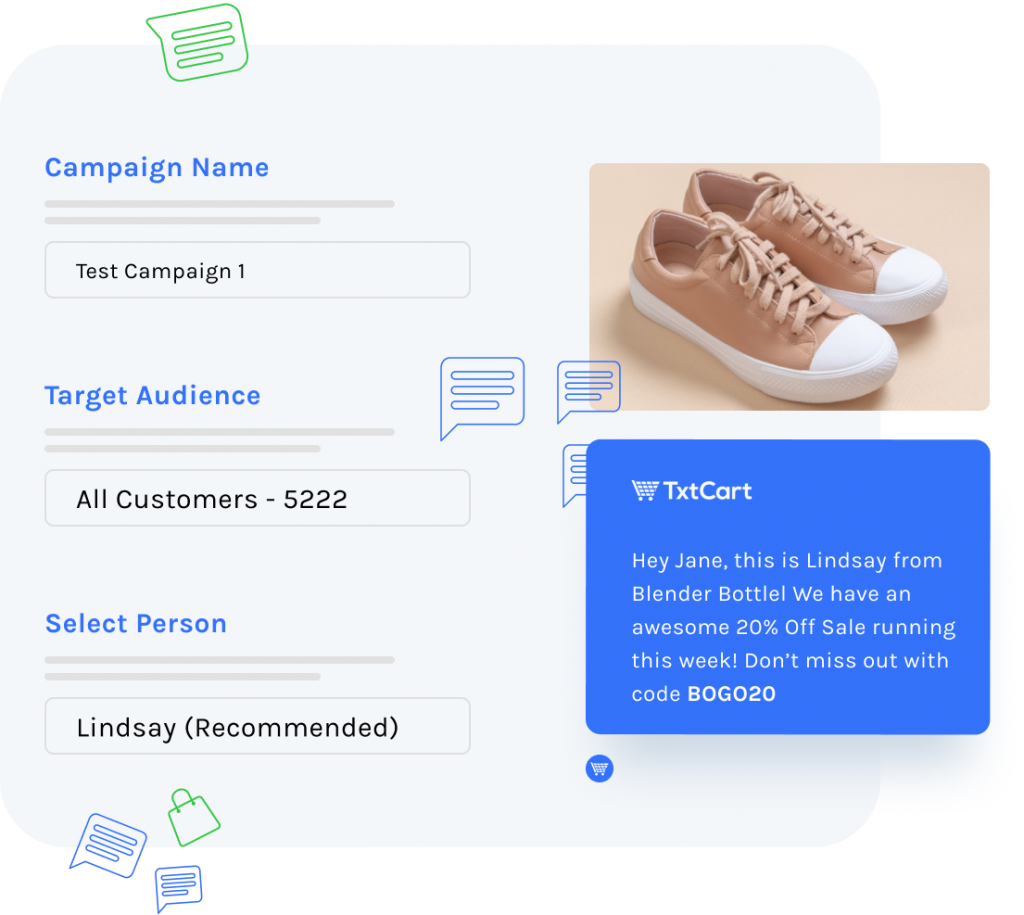 Engage with SMS marketing
Send engaging messages, reminders and win back texts to customers
Launch new deals and products, create special offers or send out announcements to customers and subscribers on SMS.
Set up reminders and win back texts for specific customer segments on TxtCart.
Send now or schedule the campaigns for a future date, and see how sales start to roll in!
Actionable insights and analytics
Know what works and what doesn't to get better at SMS marketing
TxtCart gives you a holistic view of your conversational SMS marketing performance.
See how many shoppers opt-in, respond and convert on your campaigns to iterate quickly to get maximum conversions from every conversation.
Keep a close watch on orders placed via your SMS marketing campaigns to track revenue and ROI!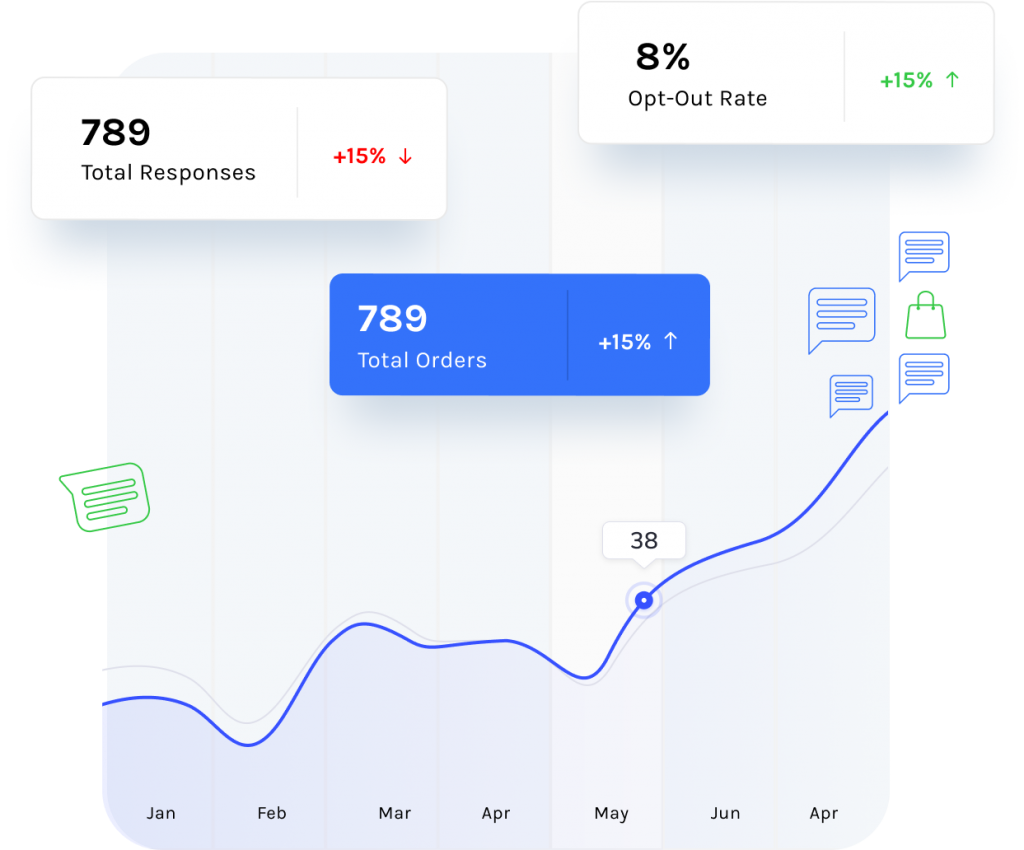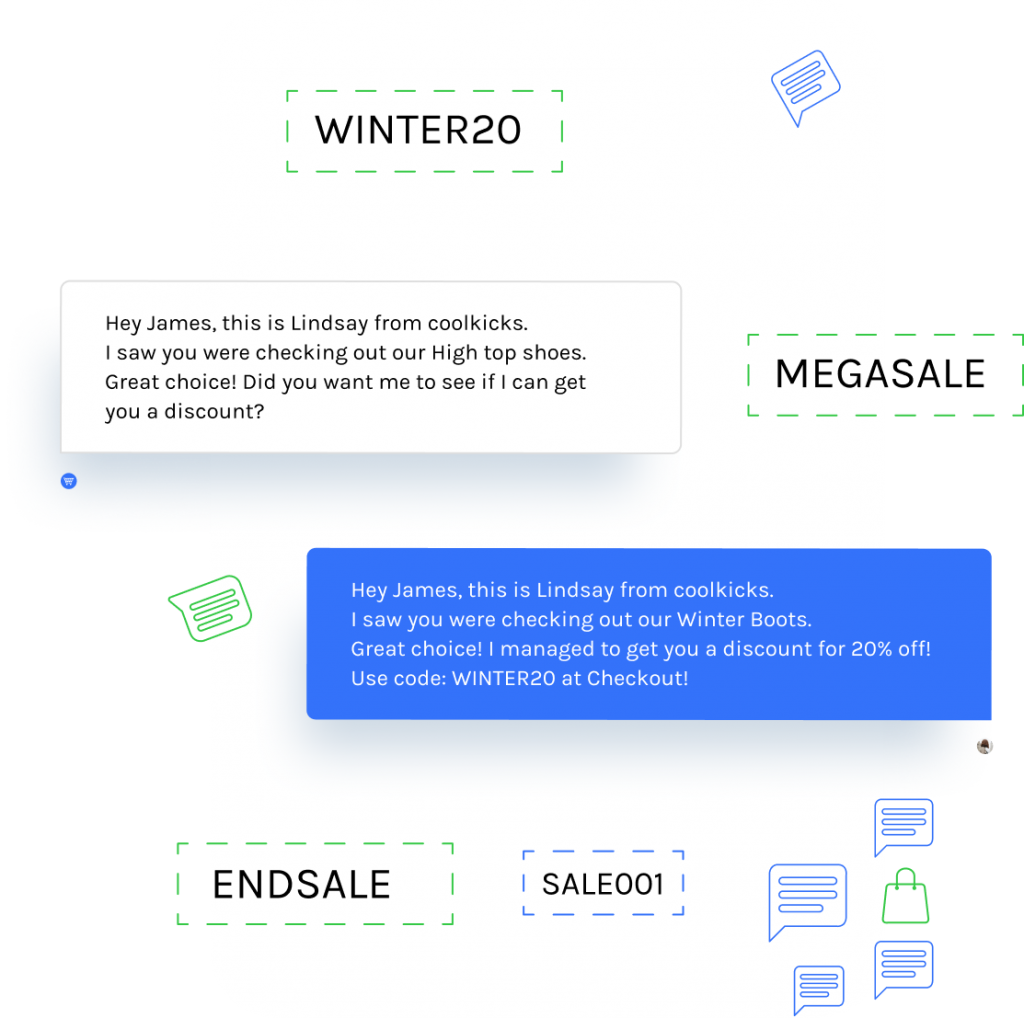 Unique SMS discount codes
Generate one-time discount codes for each customer
Stop losing revenue to coupon sharing and abuse. TxtCart helps you get done with generic discount coupon sharing for good!
Generate on-time unique discount codes to convert shoppers you're reaching out to.
Do more with SMS marketing using smart integrations
We offer a plug and play solution for SMS marketing to Shopify stores.
Our Shopify integration auto-syncs with your store seamlessly to capture customer information at the right time.
To help you do more, we also integrate with other Shopify apps CartHook, ReConvert, Zipify and more!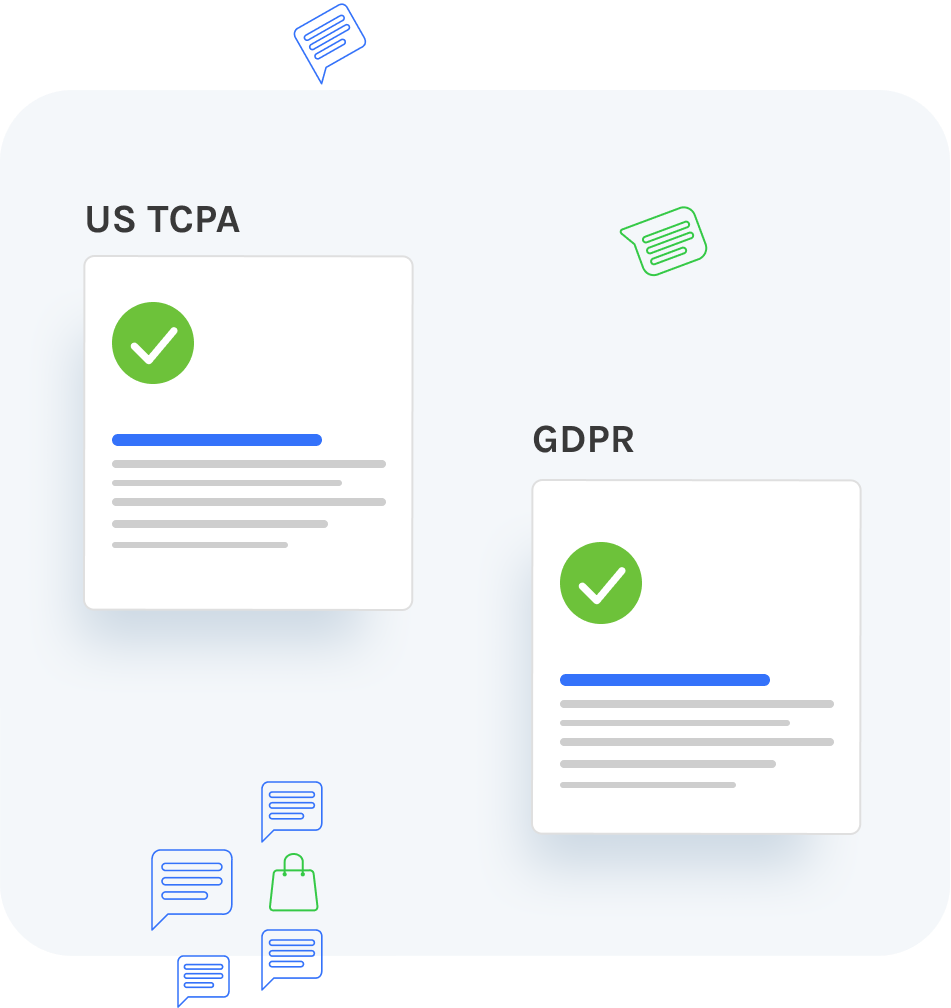 We follow all rules and regulations while messaging your customers
Rules are rules and you'll never find anyone at TxtCart flouting them.
SMS marketing comes with a legal risk for stores when not addressed properly. But we've taken care of it all!
TxtCart follows the US TCPA and GDPR regulations to the T. We automate the compliance in the background so that you don't have to worry about reaching out to your customers.
Turn lost sales into customers by making them feel
at home with real humans texting.
Try TxtCart for 14 days or $1000 in recovered sales, whichever happens first.
No credit card required.